Podcast: Download (Duration: 53:51 — 50.1MB)
Subscribe: Apple Podcasts | Android | Google Podcasts | Stitcher | TuneIn | Spotify | RSS | More
Monsters tap into something primal that lies at the heart of being human. We have always feared what lies at the edge of the campfire, just out of sight, and as writers, tapping into those fears can be a powerful form of creation. In this interview, Philip Athans talks about why we find monsters so fascinating, how to create them, and why they can sometimes be a metaphor for society, plus, thoughts on making a living as a writer.
In the intro, I discuss Brandon Sanderson's Kickstarter for the leather-bound edition of Way of Kings and why creating beautiful physical objects should be part of our indie maker movement, and check out this interview on bookbinding with Lisa Van Pelt. Plus, why we need to put our lessons learned from the pandemic into action now instead of waiting for 'the end,' whatever that might mean!
Also, I have re-recorded my tutorials on how to build an author website, install Author Pro theme (which I use for JFPenn.com), and also how to set up your email list with ConvertKit. I've also updated the Author Blueprint which you have access to on my email list or you can sign up here.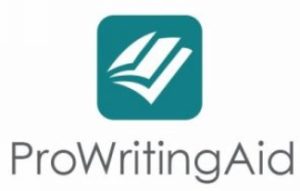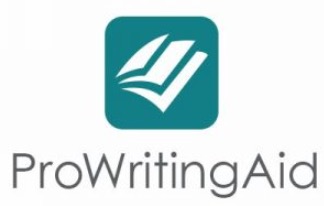 Today's show is sponsored by ProWritingAid, writing and editing software that goes way beyond just grammar and typo checking. With its detailed reports on how to improve your writing and integration with Scrivener, ProWritingAid will help you improve your book before you send it to an editor, agent or publisher. Check it out for free or get 25% off the premium edition at www.ProWritingAid.com/joanna
Philip Athans is the New York Times bestselling author of Annihilation, and a dozen other books, including The Guide to Writing Fantasy and Science Fiction. He's also an editor, professional speaker, and writing coach. Today, we're talking about his book, Writing Monsters: How to Craft Believably Terrifying Creatures to Enhance Your Horror, Fantasy and Science Fiction.
You can listen above or on your favorite podcast app or read the notes and links below. Here are the highlights and full transcript below.
Show Notes
What is a monster?
How monsters are part of our human evolution
The importance for humans of fighting a common enemy
How the monster in a story can bring out a character's true nature
Monsters as metaphors
How do we create unique monsters?
When should you reveal your monster?
Multiple streams of income as a writer. "Walk through the door that's open."
Licensing intellectual property as a source of income
You can find Philip Athans at AthansAssociates.com and at the Fantasy Authors Handbook and on Twitter @PhilAthans