The publishing world is exploding with opportunity  and many authors are finding new ways to build a career with self-publishing, traditional publishing or a hybrid combination of the two.
I'm passionate about empowering authors to discover the right path for each book. The most important thing is to know your options, so read on.
You can find everything you need to know about self-publishing in my free ebook, Successful Self-Publishing: How to Self-Publish an Ebook, Print Book and Audiobook, available as a free ebook and in print and audio editions. You can also listen for free on YouTube.
Self-Publishing Overview and Tips

Pros and Cons of Traditional vs. Self-publishing
How to Find and Pitch a Literary Agent: Interview with literary agent, Barbara Poelle.
5 Important Steps Before You Self-Publish
What is Your Definition of Success? How will you measure it?
Exclusivity vs Publishing Wide for Ebooks, Print Books, and Audiobooks. Podcast and article with Joanna Penn.
Publishing Wide for the Win with Erin Wright. Podcast interview with tips on publishing wide (i.e. not exclusively with Amazon)
How to format an ebook and a print book with Vellum
How to Self-Publish A Print Book
How to Self-Publish An Audiobook
How to Record Your Own Audiobook
What if you need help self-publishing? How to find the best service and avoid getting ripped off
Sell More Books with Boxsets and Bundling
Turn your Non-Fiction Book into a Workbook
Why Publish a Large Print Edition and Tips on How To Do It
How Much Does It Cost to Self-Publish?
Top 5 Mistakes of Indie Authors and How to Avoid Them
Need a professional editor, cover designer or formatter?
How to Find and Work With A Book Cover Designer
Click on the buttons below to find my lists.
Need more help?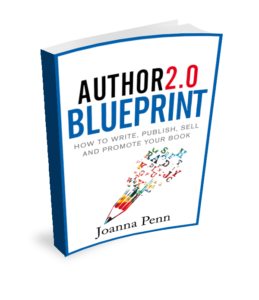 If you'd like some more help on your author journey, check out:


Save
Save
Save