I love books, and since you're here, I guess you do too! This site is for writers just starting out in need of craft advice, as well as for authors further ahead on the journey looking for business help and a glimpse into the future of creativity.
I've been sharing my writing and publishing experience since 2008, so you can learn from my mistakes and be more successful in your creative life.
You will find information and inspiration on writing, self-publishing, book marketing and how to make a living with your writing through my articles, podcast episodes, videos, books, tools, courses, and professional speaking.
If you want to jump straight into the content, go to Start Here, or read on for my story.
You can also click here to sign up for my free Author Blueprint, which contains everything you need to know to get started with writing, publishing, book marketing, and making a living with your writing.
Short Bio:
Joanna Penn writes non-fiction for authors and is an award-nominated, New York Times and USA Today bestselling thriller author as J.F.Penn. She's an award-winning podcaster and creative entrepreneur.
For media, journalists and podcasters, click here for my Press page.
The longer version!
Hello Creatives, I'm an Award-nominated, New York Times and USA Today bestselling thriller author as J.F.Penn, as well as writing non-fiction for authors.
I've sold almost a million books to readers in 169 countries and 5 languages. I'm an independent (indie) author publishing through my small press, Curl Up Press.


I'm also an international professional speaker and award-winning creative entrepreneur. In 2018, I was awarded Publishing Commentator of the Year by Digital Book World. My show, The Creative Penn Podcast, has been downloaded over 5.6 million times in 220 countries.
I'm based in Bath, England although I lived in Australia and New Zealand for 11 years. I'm a travel junkie and am often away on book research trips to interesting places, which I share on my Books and Travel site.
I love walking, but also love relaxing with a book and a gin & tonic (Hendricks & Fever Tree Elderflower). I'm INFJ on the Myers Briggs, and Susan Cain's book, Quiet, changed my life when I realized that I was not weird in wanting to be alone a lot!
I spent 13 years as a business IT consultant in large corporates across Europe and Asia Pacific before becoming a full-time author-entrepreneur in September 2011.
Click here for my full timeline from first book to multi-six-figure author entrepreneur.
My journey …
I always dreamed of writing my own books, and spent many years thinking about it before I actually took the plunge.
I self-published my first non-fiction book
in early 2008 and made a lot of mistakes along the way. I also didn't sell any books because no one knew who I was. That experience made me determined to learn about marketing, as well as how to become a better writer. I started this site to share my experiences and hopefully save other people the money, time and heartache I went through.
I joined National Novel Writing Month (NaNoWriMo) in 2009 and 20,000 words later, I had a nugget of an idea that blossomed into my first novel.
In Feb 2011, I published my first thriller novel Pentecost, later republished as Stone of Fire. I blogged the journey and you can read all about the experience here. There are now 11 books in the ARKANE action-adventure thriller series, described by readers as 'Dan Brown meets Lara Croft.'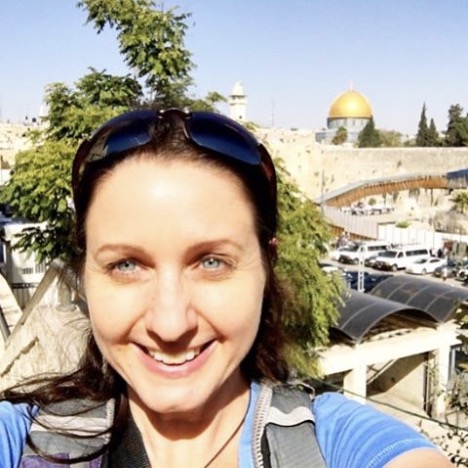 In early 2013, I wrote a series of short stories based on Dante's Inferno for Kobo's Descent contest, a promo for the launch of Dan Brown's Inferno. It's now available as A Thousand Fiendish Angels.
In Nov 2013, I launched Desecration, the first in the Brooke and Daniel Psychological Crime Thriller series, which debuted in the Amazon US Bestseller Crime list alongside Michael Connelly. Delirium and Deviance complete the trilogy. Readers have described the books as 'the love child of Stephen King and PD James.'
In March 2014, I became a New York Times and USA Today bestselling author as part of 'Deadly Dozen,' a box-set with The Twelve thriller and mystery authors. In August 2016, I hit the USA Today bestseller list with my own ARKANE trilogy box-set.
In July 2017, my novel Destroyer of Worlds was a Finalist in the International Thriller Writer Award for Best Ebook Original.
On a more personal note, I love reading in diverse genres. My favorite authors include John Connolly, Stephen King, Jonathan Maberry, Lee Child and James Rollins. Here's a list of books I love. I also read a lot of non-fiction, mostly travel, entrepreneurship and self-help.
Connect with me here:
Twitter @thecreativepenn (for writers)
Facebook.com/JFPennAuthor (for fiction)
If you're interested in thrillers, check out my author site: JFPenn.com
You can also contact me on this page.
Official Bio
Short bio:
Joanna Penn writes non-fiction for authors and is an award-nominated, New York Times and USA Today bestselling thriller author as J.F.Penn. She's also an award-winning podcaster, creative entrepreneur, and international professional speaker.
Media/Press/Bloggers/Podcasters
I'm always happy to consider speaking engagements, interviews and appearances, as well as speaking to writing / book groups, book bloggers or journalists. As seen at:
Images for use on websites/blog posts/media
Save
Save
Save
Save
Save
Save
Save
Save