This site is for you if you want to write, publish, or market a book – or if you want to know how to make a living with your writing.
This site has over 1000+ articles and over 600+ hours of free audio and video, as well as extra downloads and bonus material! So this page guides you through the basics of the site as well as my best-curated information. Click the images and links below for more information on the topic that interests you most.
If you want to search the site, use the search box below.

(1) First, download the free Author 2.0 Blueprint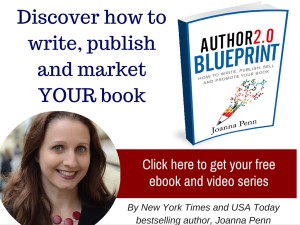 In this free ebook and email series, I share everything you need to write, publish and market your book, as well as how to become an author-entrepreneur.  Click the image above or here to sign up for your Free Author 2.0 Blueprint. After providing your email and confirming it, you will have access to the Blueprint as well as receiving my tips by email every month.
(2) Click on the topic you're most interested in
Need help from professionals or tutorials for Do-It-Yourself options?
Click on the buttons below to find my lists.
(3) Subscribe to The Creative Penn Podcast for interviews, inspiration and information every Monday.
(4) Check out my Books for Authors
Available in ebook, paperback, audiobook editions, as well as some in Workbook, Large Print and Hardback editions.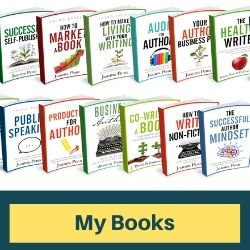 You can also find a list of my recommended books for writers here.
(5) If you need more help, check out my Courses
(6) Connect with me on social media

Want to know more about me and my journey?
Frequently Asked Questions
Still need more help?
If you have a question that hasn't been answered by the above resources, then you can find a Search bar on the side of the Blog as well as in the Footer of this page, or just go to Google and type in 'the creative penn + how to self-publish' or whatever you are looking for. There are so many articles on this site now that you'll probably find the answer somewhere!
If you have been through all my free resources and you still have a question, or if you would like to work with me professionally, then please use the contact page to get in touch. Happy writing!
Save
Save