The good news! It is absolutely possible to make a living with your writing. I know this because I make a multi-six-figure income from my writing these days.
But importantly, this is not a get rich quick scheme.
I started writing in 2006, left my job in 2011 and it was 2015 before I was making six figures. I now have 30+ books, two podcasts and many different income streams. The author business model is a marathon, not a sprint.
Click here for my author timeline from first book to multi-six-figure income.
I spent 13 years as a business consultant before becoming a full-time author and speaker. I absolutely consider myself an entrepreneur as well as a creative, but I realize that most authors don't have the business background I do.
So I'm passionate about sharing the business side of being an author in this exciting digital age!
I share everything I do to make a multi-six-figure income in my book, How to Make a Living with your Writing,  available in ebook, print, and audiobook formats.
I also have a mini-course on Multiple Streams of Income.
Read on for selected excerpts and other useful articles on how to make a living as an author.
What is your definition of success?
How to Make a Living with Your Writing: First principles 
Your book is a valuable intellectual property asset
How Authors Sell Publishing Rights with Orna Ross – Copyright, Intellectual Property and Licensing
It's not just book sales. How authors make a living.
Money for authors: Income, cash flow and profit
Why writing in a series will make you more money as an author
Author entrepreneur: Increase your revenue
Creative entrepreneur: Business models for authors
The transition to making a living from your writing
Tutorial: How to sell your ebooks and audiobooks direct to readers through Payhip and Bookfunnel
The arc of the indie author: From first book to CEO of your global media empire
Outsourcing, Automation and Virtual Assistants for Authors
Take your books further
If you self-publish, you can choose any option to take your books further. If have already signed a publishing contract, check what rights you have licensed. For example, have you licensed ebook and print English language rights to UK and Commonwealth territories?
If yes, you could self-publish in the USA, Canada and the rest of the world in ebook and print, or license those rights to another party. You could also do an audiobook edition, and license the translation rights. So go check your contracts. You could be leaving money on the table!
How to self-publish a print book
How to turn your non-fiction book into a workbook edition
Why publish a large print edition and tips on how to do it
How to self-publish an audiobook
Sell more books with boxsets and bundling
For more on publishing, check out my free ebook, Successful Self-Publishing, also available in print and audiobook.
Professional speaking for authors
Interviews on writing and money
This is just a selection of interviews from The Creative Penn Podcast, available every Monday.
Financial Independent, Retire Early (FIRE) for Authors with Brad Barrett from Choose FI
Tips for Your Author Business Plan with Joanna Penn
Business Mindset and Pivoting Your Author Career with Holly Worton
Building a Creative Business Brand with Pamela Wilson
The 7-Figure, One-Person Creative Business with Elaine Pofeldt
Creativity, Business, and Ambition with Emily Kimelman
How to Reboot a Flagging Author Career with Michaelbrent Collings
Writing and Business Lessons from 500 Episodes and 11 Years of The Creative Penn Podcast
Building a Creative Business for the Long Term with Natalie Sisson
How to Take Your Author Career to the Next Level with Mark Dawson
Building a Unique Author Brand with Gail Carriger
How to Sell Your Books in Bulk and Make More Money as an Author with David Chilton
Strategy and business plans for authors with Johanna Rothman
How to Build a Youpreneur Business Around a Personal Brand with Chris Ducker
How to Make Money Writing Short Fiction with Douglas Smith
How to Get Your Book into Schools and Double Your Income with Volume Sales with David Hendrickson
Need more help?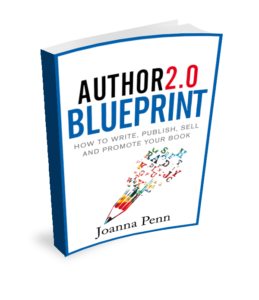 If you'd like some more help on your author journey, check out:


Save
Save