Podcast: Download (Duration: 1:07:46 — 55.1MB)
Subscribe: Google Podcasts | Spotify | TuneIn | RSS | More
How do we stand out in a world where everyone can write a book or upload a photo or start a YouTube channel or podcast? How can we share our stories in an authentic manner and still make a living?
In today's show, I discuss the Youpreneur business model with Chris Ducker, where building a business around your personal brand is key. It's certainly how I have built The Creative Penn, so I hope it helps you too!
In the intro, I mention Google's blog post about the next billion internet users changing the internet in three key ways: a mobile-only mindset, an instinct for ubiquitous computing, and a demand for localized content. 
Plus, my personal update on How to Write Non-Fiction.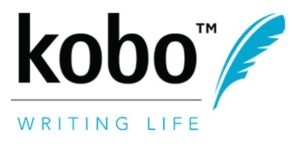 This podcast is sponsored by Kobo Writing Life, which helps authors self-publish and reach readers in global markets through the Kobo eco-system. You can also subscribe to the Kobo Writing Life podcast for interviews with successful indie authors.
Chris Ducker is the bestselling author of Virtual Freedom, and the Founder of Youpreneur.com, a mastermind community for entrepreneurs. He's also an international professional speaker and podcaster. His latest book is Rise of the Youpreneur: The Definitive Guide to Becoming the Go-To Leader in your Industry and Building A Future-Proof Business.
You can listen above or on iTunes or Stitcher or watch the video here, read the notes and links below. Here are the highlights and full transcript below.
What exactly is a Youpreneur?
Recommendations for introverts who are building their personal brand
Thinking long-term as an entrepreneur
How to identify the community we want to serve
Changes in Chris' writing process since 'Virtual Freedom', including dictation
Turning a non-fiction book into multiple streams of income
The ongoing importance of live events
Previous episode with Chris Ducker on outsourcing – which directly led to me working with wonderful VAs 🙂
Why Chris chose to independently publish the book, and the different kinds of decisions he made around the publishing process
You can find Chris Ducker at ChrisDucker.com and on Twitter @ChrisDucker. You can find all the links to the book and more content at: RiseOfTheYoupreneur.com
Transcript of Interview with Chris Ducker
Joanna: Hi, everyone. I'm Joanna Penn from thecreativepenn.com. And today, I'm here with Chris Ducker. Hi, Chris.
Chris: Hey, Joanna, nice to see you.
Joanna: Oh, great to see you as well. Just a little introduction.
Chris is the bestselling author of "Virtual Freedom", and the Founder of youpreneur.com, a mastermind community for entrepreneurs. He's also an international professional speaker and podcaster. And his latest book, which I've got right here, and is amazing, is "Rise of the Youpreneur: The Definitive Guide to Becoming the Go-To Leader in your Industry and Building A Future-Proof Business." Great subtitle there.
Chris: Thank you. You make me sound so brilliant with that intro. I hope I don't let you down now.
Joanna: Oh, no. I know you're brilliant. Let's just get straight into it with the definition, because the word youpreneur is one of those words that people are like, "Yeah, what the hell?"
What does a youpreneur mean anyway? What is one?
Chris: It's a made-up word, isn't it? It's like Google, but maybe not as, you know, ridiculous-sounding.
A youpreneur is fundamentally somebody who is building a business based around them, their experience, their personality, what they can provide in terms of value, and the people that they want to serve. That's ultimately what a youpreneur is.
And it all came about because I'm a serial entrepreneur, and I'm very much a brick and mortar guy up until probably seven or eight years ago when I started using the internet for things other than just watching silly cat videos and email.
I've started several businesses, many of which I still run and operate myself. And one thing I have come to discover over, and over, and over again, is that people do business with me way before they ever do business with my companies. And it's that P2P or that people-to-people relationship-building mentality that I've been harping on about now for about four or five years.
I'm a big believer that if you do put yourself out there, that you do build a bit of a personal brand, whether you're building a business based around you and what you do, or something a bit bigger and a little bit more corporate, a little bit more on a larger scale, it doesn't matter, the personal brand element will create opportunities for you.
And really "Rise of the Youpreneur" came about because of the people that I started to work with based off my own personal brand, and these are the people like authors, and YouTubers and bloggers, and podcasters, and coaches, and speakers, and all those people that are really building the business based around themselves. So that's what a youpreneur is. And they're the favorite type of people for me to work with now, I love it.
Joanna: It's called "Rise of the Youpreneur." Do you think there is a cultural shift in what people want to do? Even with the way millennials are compared to you and I who are Gen X, I think, both of us, but we're both millennials at heart.
Is that a cultural shift, do you think?
Chris: I don't know whether it's a shift, per se. I think what's happening is the millennials are growing into the personal brand environment anyway with social media being as important as it is.
When you go for a job, your employers are going to check out your social media profiles now. Five, six, 10 years ago, they never did anything like that. So, your personal brand is being built from the day you send your first tweet or post your first snap, to speak a millennial language.
I think that also the real shift is actually in people that are slightly older, they realize that actually this is the way that business is going, this is the way that particularly opportunities are going to come their way, using Facebook, utilizing Instagram, and all those different types of things, coming up with your own online courses, being in front of people on stage, writing books to claim your niche as an expert, and all these things.
So, I think honestly that the shift is more so for the oldies rather than the newbies. And it's a shift that I started making like I said, seven or eight years ago, and it's opened up so many doors for me, that I just wanted to kind of encapsulate it all into this one volume.
I do believe that in terms of the rise up part of it, "Rise of the Youpreneur," I think that really the book is written for the slightly older generation that may be thus feel, oh, holy moly, after 15 years or 10 years even in a career, in a position with all this experience under my belt, I can actually do something different. I can do it for myself.
I can do it for the perfect client that I want to work with, and I can ultimately to a certain degree, future-proof myself from a career perspective due to the fact that I'm not relying on a big corporate name, big corporate clients, and all the rest of it.
And actually, you become somewhat resilient. Not necessarily Teflon, but resilient to a certain degree to things like referendum changes, and bad political figures getting involved, and all these other sort of types of things, which do affect the economy.
I think that if you build a rabid audience and community around you as the expert, they become in love with you for what you do for them, and it just opens up so many doors.
Joanna: I know my audience, many of whom are introverts. I spoke at your Youpreneur Conference, and because I mentioned this, the difference between our personalities.
I want to know your perspective on introvert authors who don't want to be kind of out there in terms of personal branding. And again, you mentioned the older demographic in our 40s, it's difficult for some people to change their behavior and start putting things out there into the world because we've been brought up to not do that.
What are your recommendations for introverts and people who are worried in terms of building that personal brand?
Chris: I will say that at the Youpreneur Summit as you brought it up. There were a couple of times throughout the course of that event where I did leave the conference area, went up to a quiet staff room that we had, where we had a big sofa and everything, and I laid down, got into the fetal position and rocked myself back and forth a couple of times, had my own little introvert moment out there.
But I think ultimately, if you're really that introverted, then a personal brand business model is not really going to be for you. I think that the very thought of building a personal brand means that you've got to put yourself out there a little bit. You don't necessarily have to put your entire neck on the chopping block, but I think that you've got to be seen to be building influence.
From an author perspective, you can hide behind your words, and your pages and your beautifully-designed book covers if you want, but if you really…I truly believe this. If you really want to build a great community of people that are gonna buy everything you make and market, that are going to come to you as their favorite in whatever industry you're in, and that's really what a youpreneur needs to do, they need to become somebody's favorite, right? At the very end of the day.
And if you want to do all those things, you're going to limit yourself if you don't want to be in the limelight a little bit.
Book signings are a great opportunity to meet your readers in person.
I'm a big believer in building relationships with handshakes and hugs, I truly believe that. And you can't do that if you're a super introvert and you just want to sell your book on Amazon and not go anywhere near human beings. It's a scary thought for some people. But if that's the case, then I guess it's probably not the best business model for you.
Joanna: I'll throw this back to you then, because I kind of disagree.
Chris: Go ahead, throw away.
Joanna: Handshakes and hugs make me go, "Whoa," and I know people are listening and going, "Waah."
You mentioned book signings. You did a great book signing at one of your events where people were already there to love you. But for most authors, book signings are awful and nobody turns up. So book signings are not one of those things.
You've been podcasting for years, you've built a community, you've built relationships all over the world. Even though you've been living in the Philippines, and you're in the Philippines right now, although you're moving back to Britain, but you don't have to be physically there, do you?
What about things like podcasting, social media, ways where you can be physically distant, but you can still share authentically?
What are your tips for sharing authentically online, and still curating your life?
Chris: That's a really good question, because I have been over here this whole time. Obviously I travel, and I speak, and I do all that stuff, but at the end of the day, it's hard because I'm literally on the other side of the world. Time zone differences are a nightmare.
And believe me, I've had many very late nights when I've had to be available for calls with people say in L.A. at 9 a.m., it's like 1:00 in the morning here.
I've eaten my fair share of dirt over the years to get to this point. But I think that things like podcasts, where if you don't want to be in front of the camera, that's fine, you're just talking through a microphone and you can get your point across and share your wisdom and create a value for your audience that way.
Social media, even webinars, you don't have to go on camera to put on a great free webinar and help people that way as well.
I think in terms of tips, it really comes down to just being as much of your authentic self as you can be, understand that online people can smell the BS from a mile away nowadays, there's just been too many idiots out there doing too much stupid stuff.
We know, we can see it, we can smell it. Don't lie, don't create untruths, and do all those silly things, like rent a Ferrari for $4 grand for the day, take lots of photos outside some big house that you have no idea who lives there and sort of try and claim that that's you.
Just be super authentic, throw as much of you and your personality into it, as you feel comfortable doing so, and amazing things will happen. And like I said, it's about becoming somebody's favorite.
It's about becoming somebody's favorite podcaster or somebody's favorite crime author, or somebody's favorite YouTuber, or somebody's favorite Facebook celebrity or whatever.
I think it really comes down to throwing as much of you in there as you're comfortable doing so, and doing it consistently as well. The consistency factor is a big one.
Joanna: Consistency. I'll tackle that now, because that long-term thinking is so key. Both you and I have been podcasting for years, we've been putting stuff online for years, out there doing things for years.
And I think in the author niche particularly, people think that they write their first book and they become a millionaire, and everything is sorted.
What are some of your thoughts on the long-term thinking, and the positive mindset for that long-term? What's kept you going?
Chris: What keeps me going are the stories that I get back from my community and the people that follow my work. It's the quick tweets that come back after doing a public master class at the beginning of the year where people are saying, "I think you've just literally doubled my income this coming year from spending an hour with you online. Thank you."
It's hearing from a guy who unfortunately lost his wife three years after giving birth to their daughter to cancer, and then being able to read my first book, "Virtual Freedom," and realize that he actually doesn't have to carry on doing the 15-hour days, he's built a virtual team, and now he can drop his daughter off at school every day, and pick her up, and spend time with her in the evening, and all that sort of stuff.
What keeps me going is genuinely leaving as deep and as warm mark on everybody that I come into contact with, whether it be from a business perspective or a personal perspective.
When I'm done, and I'm finished, and I've gone, when people talk about me and they talk about legacy or they talk about what I've left behind, I just want people to say that, "He was a really nice guy and he genuinely left a mark on my life." That's what I want.
I don't need lots of money or anything like that. I just need people to believe that I somehow created a better something for them in their lives.
Joanna: I like that. I think the idea of service to a community, and that comes through very much in the book.
At your conference, there were a lot of man hugs and man tears going on. It was lovely, it was very emotional.
Chris: There were many man tears, and myself included.
I have spoken in front of tens of thousands of people in my career all around the world I have never choked up on stage before. And I've talked about losing my mom in my early 20s, I've talked about lots of other relatively emotional stuff on stage through telling stories, and again, I've never choked up on stage.
But it was something about that event, that crowd, that venue, that city, that moment that just got to me there as I was wrapping up the event, and I choked up. I didn't have tears streaming down my face or anything, but I choked up and had to hold it together a little bit for a split second there.
It just goes to show you that when you're doing good stuff for the right type of people, that should happen, that actually should happen. We don't want it to happen too often because it could get a tad embarrassing, but it should happen because it means that you care.
Joanna: I think that's a really good point. It's very hard because many writers want to write a book from an inner sense of needing to express something. So when you write, the focus is in your own head.
And then often authors try and work out their target market or the community that they want to serve after they've written the book.
Chris: Right.
Joanna: Which then becomes difficult because you might have written a book and you don't really understand who the target market is now, talking about serving community, and you have a lot in the book about finding customers.
Talk about how you found the community, or how did you identify the community, that you wanted to serve so much?
Chris: Well, that was the whole thing. This is another reason why I love the idea of the youpreneur business model, because you can fundamentally pursue your varying interests as an entrepreneur yourself.
When you're building a community of people around you, just by providing great value, providing great content by answering the right questions that you can answer, and through your experience, your wisdom, whatever you want to call it, you can genuinely help somebody.
By doing that for a number of years, it's gotten me to the point where I can now write this book because it's pure experience. And I'm writing the book for the people that I've probably attracted to me and my work only in the last three years.
Because I know these are the people I want to work with for the rest of my career, I now am writing the book for everybody that finds me in the next decade as well. I love that. I love the fact that I've been able to get to the point where I can write this very book right now in my career when I've got still got so much impact I know that I can make on the people that I come into contact with.
I wouldn't have been able to write this book five-six years ago. Because as you clearly pointed out, a lot of it comes down to experience and serving and customer service and all that stuff, and I just think it's very, very important to understand.
As you've pointed out, it's tough to write a book and then try and go and create the business around it, it should be the other way around.
Everything that we talk about in the book, and I talk about in the book the youpreneur ecosystem, where you have all these different streams of income all feeding into that one group so to speak; live events, online earnings, info products, speaking, coaching, mastermind, high-end masterminds, books. All these things that you can do as that youpreneur business owner, that you can't make that up.
Your customers will ultimately tell you what that business of you becomes over time and that's exactly what's happened. Everything that's in the book, I'm just sharing what works because I know it works because it's worked for me and it's worked for hundreds and hundreds of my clients as well.
Joanna: You wrote "Virtual Freedom" as well, which is about outsourcing, and you have still an outsourcing company, right, in the Philippines. As an author, you've written from your experience afterward, and "Virtual Freedom" was the same.
But I'm interested in your shift. You just said then, "The people I want to serve for the rest of my career," and I think when we're in the moment with the latest book that is how we feel, right? Because you probably felt that way then. Explain how that feels.
Did you feel that when you wrote "Virtual Freedom?" And how has Chris the author changed?
Chris: I have to be honest. I'm going to be honest. I don't think I felt that way with "Virtual Freedom," I definitely did not feel that way.
I felt like I wrote a darn good book. And the 800-plus five-star reviews on Amazon will back that up. We still sell hundreds of copies each month. Clearly, the book is a great book and it's helped thousands and thousands of people.
But I wrote that book because I'd been blogging and podcasting on the subject of virtual business, and building virtual teams, and working with virtual assistants, and really utilizing VAs to run, support, and grow your business. I had been doing it myself for years and years.
I wrote the book based on my own experiences and the experience of the people that I'd worked with as a service provider within that industry. And I wrote the book because honestly I was kind of done, Joanna, like, I was done writing about it on my blog, I was done talking about it on podcasts. I don't know how many podcast interviews I did in the space of four years, maybe 300 on the subject.
Joanna: You were on this show and it was a great interview.
Chris: That one was the best one. I really was done.
I felt like now is the time to put it all into one volume, try and make it as evergreen as possible while still obviously talking about what financial savings or the setups and that sort of things and what tools work and what don't.
Could it do with an update? Yes, it could. Four years later, it could. Particularly on the resource section and the tools that people use and things like that. But honestly, that's like 5%. The rest of it is still evergreen.
I felt like I was writing a great book and I knew it was going to help a lot of people, but I didn't feel close to the readers of that book like I do now, because whenever I meet a youpreneur community member or someone that attended the event. I know this is going to happen now that the book is out, whenever I hear back from someone, I know, I know that they're going to be a small business owner, they're going to be a coach or a consultant or an author or a speaker or a content creator online. They're going to be me like that's who I've become over the years, and that's how I now build all my businesses. So, I do feel quite an incestuous closeness.
Joanna: The point is they're going to be me. What you said there, and that's exactly what I've done by sharing my journey as an author, I've attracted people who are going through the same journey, and it's just natural. But how has your specifically how has your writing process changed between…was "Virtual Freedom" your first book and, yeah?
Chris: Yes, it was.
Joanna: How have you improved your writing process, and how did you actually get this book done?
Chris: Great question. "Virtual Freedom" was a book about working with virtual staff to delegate tasks, to buy more time, and become more productive. So obviously, I've decided to write every single word of a 65,000-word book, didn't I? Instead of delegate any of it.
So that was the big change this time around with "Rise of the Youpreneur." This time around I worked with an incredible editor who interviewed me. We did around about 12 hours of one-on-one interviews, where he just kind of clawed everything out of me that you can imagine possible.
We had every single minute of those calls transcribed, and then we worked together to start putting together the different sections of the book.
There's three main sections that we talk about, building, marketing, and monetizing. We knew those were going to be the three big main sections of the book, and then obviously, we've got a whole bunch of chapters in each of them.
And we started copying and pasting, and cutting and deleting and getting rid of all this stuff, and eventually we ended up with a pretty good…I'm not going to say manuscript because it certainly wasn't one, but we ended up with a pretty good collection of my thoughts and my ideas and my experiences and my stories and all the rest of it.
And then I went to work really fine-tuning all of that.
In terms of like genuine typing hours, I did a third this time around compared to what I did with "Virtual Freedom," and that was huge, like that was really, really big.
And I felt honestly, I felt like I got more out of me as an author this time around as well. I'm more of a talker than a typer anyway, being a podcaster and a speaker. So it just became really natural for me to be asked questions and for me to go off on a tangent.
And the editor that I work with, he was just like, "If you feel like you're just waffling on, just keep waffling, because it could only be just around the corner that you drop that value bomb that we need to end the chapter." So that's what I did, I just waffled on. While I wrote the book, I waffled.
Joanna: Dictation, whether you use somebody else asking you the questions or whether you just dictate it yourself, this is becoming more and more a common way to write. I wrote my last novel with dictation, it's something that people are doing.
And the book has very much got your voice in it, which I think also comes through when you do the first draft by talking. I think that's fantastic.
Chris: Yes.
Joanna: One of the sections is about monetizing, and you've mentioned a number of the things that you're doing for monetizing. Can you just go through those again so people can understand?
When you have a non-fiction book, what are some of the ways that you can take that same content and turn it into multiple streams of income?
Chris: When you're writing a non-fiction book, ultimately you're writing about one particular topic. It's usually a how-to scenario or maybe it's one huge, great, big, long opinion piece or whatever. Look, I'm no expert. I've written two books barely.
But what I do know is I know how to get my thoughts, my ideas, my concepts, my strategies out of my head, placed into the real world to find out whether they work or not, and if they do, I report on them. If they don't, I also report on them, but I point out what went wrong and why things should be avoided.
When it comes to the actual monetization of things, if you imagine writing a book like "The Rise of the Youpreneur," that's a book about how to build a personal brand business based around you and who you want to serve.
So, how are we going to monetize that? We're going to monetize it by, first of all, writing the book.
Then we can go ahead and hit the speaking circuit from it.
At first, you might not charge a whole lot, maybe you won't make any money at all as a speaker. Possibly you might be out of pocket for a while. But sooner or later if you do enough of it, you'll build a name for yourself, and then you're making $2,000, $3,000, $5,000, $10,000 per keynote, whatever the case may be. Speaking is a great way to be able to make money.
You've also then obviously got info products. Maybe it's a small video course or a downloadable audio course that you want to create, info products go into the mix.
Maybe you can write a whole collection of e-books that back up the certain different sections from within your main book, but then also come with a few video lessons to kind of throw in for bonuses and things like that as well.
Maybe you go ahead and you open up a membership community where people can get access to you on a daily or a weekly or a monthly basis, possibly you're doing paid webinars.
Now when you say the word webinar, everybody thinks 45 minutes of content, 15 minutes of a pitch, $2,000 products. It doesn't need to be that way.
Charge $20, $30 for access to the webinar. Your show-up rates will go up through the roof. You might not have as many people registering, but your show-up rates will go up through the roof. And then you don't sell anything at the end of it, you're just coaching.
But if you're doing it in the right way, if you're advertising it right, if you're creating a paid webinar that people genuinely want from you, they will show up for $30, they will show up for it.
And if you sell 100 people, then you made yourself $3 grand. Thank you for playing, right?
Live events, high-end coaching. When I do one-on-one coaching, which is very, very rare nowadays, but when I do it, I charge upwards of $2,000 an hour. People will pay for access to my brain. 10 years ago, that wasn't the case.
There's a lot of different ways to skin the cat, so to speak, but what really matters is that you are serving your community in a way that you know regardless of what medium you use, you are providing a solution to their problems.
If you do that and you do it well enough, then you are blessed to be able to go ahead and put a price tag on it.
Joanna: I think that's fantastic. I want to ask you about ambition, because you mentioned earlier it's not about the money, it's about service, but I know that you have a very good business, and I'm very ambitious and I have a very good business.
But I want more of all of this, I want more creativity, I like money, I would like more money. People listening are creatively ambitious and financially ambitious.
One of the issues when you're trying to build a bigger business, like a multi six-figure, seven-figure bigger business, how do you do that without killing yourself by working?
And I know that ties a bit into virtual freedom, but for the youpreneur model, that is a big problem because essentially you're saying this is all about you.
How do you balance business around you and not killing yourself?
Chris: Well, this is the thing. This is what it all comes down, it encapsulates it right into that. You're building a business based around you, but not completely reliant on you. And that's where the magic happens, right there.
Now, is it going to happen overnight? No, of course not. You're going to have to put in the extra hours, you're going to have to work beyond weekend, you're going to have to travel and maybe be away from your family a little bit, to go to that big conference, to meet the people you need to, to help you build your email list and all that sort of type of stuff.
But from a long-term perspective, I truly believe that this is the best business model for us as career professionals today. Now, it might be different 50 years from now, but you know what, our kids will figure that one out.
I think that as long as you're doing enough to be happy with what you're getting out of it, you shouldn't second-guess yourself. I love making money. I'm very vocal about that. I'm selfish. I need to make money. I've got four kids for Christ's sake. That's a lot of birthdays, and food, and all the rest of it.
There's nothing wrong with wanting to make money, just don't sell out to do it. Be authentic, be real. Don't coerce people out of their hard-earned money or anything like that, do it in the right way by providing solutions to the problems like I said.
If you're getting to the point where you're working every single waking hour and you're not getting away, then you got to start questioning what you're doing.
For me, it's a non-stop mission of work-life balance between first and foremost, being the best father I can be, being the best husband I can be, and then being the best leader that I can be in my business sphere. So, I've got my priorities very, very, very straight, and I don't let anything get into the way of them.
But you know what actually, right at the top of that list even before the father and the husband thing, right at the top of the list is looking after me because if I burn out, then I'm no good to anybody. And so it's all those little hacks of waking up dehydrated and not going for the coffee straight away but drinking a couple of nice big glasses of water and then exercising every day.
I bloody hate exercising, I hate it. I'll be the first to admit it. I despise any and all forms of exercise, I really do, but I do it every day. I do 30 minutes on the cross trainer, and 15 minutes of bloody resistance bands this morning. I don't like any of it, Joanna. I don't like it, but I do it because I know it will mean I'll stick around for a lot longer.
Joanna: I'm going advise people to go back and listen to our previous interview on outsourcing and things because that interview changed my perspective on it at the time, and I started working with virtual assistants. And I think you have to start making the space, and as you say, putting your priority list in order.
Just a couple more questions before we're done.
One of the things that you mentioned in the business model is experiences, and again, circling back to the Youpreneur Summit, which is happening again in London in November 2018, and I imagine it will carry on. That type of experience is a big deal and takes a heck of a lot of organizing, and you obviously have a team to do that.
Do you think that physical experiences, in-person experiences will become more important as we go more digital? We're talking about the youpreneur model is 99% online generally.
Are these experiences going to be bigger in the future, bigger in importance, not necessarily in size?
Chris: Without a shadow of a doubt, without a doubt. In fact, actually, I'm not just doubling I'm quadrupling down on them going forward.
Not to say I'm going to be doing four big events every year, but in terms of the overall focus of bringing people together in person, it's going to become a very, very big focus for the youpreneur brand and the company, which will be the Youpreneur company going forward.
I've been running live events since 2011. And my first ever event that I held was eight people, a one-day mastermind around a conference room table at the A-loft in the Docklands in London. And I'll never forget it.
I'd never done an event like this before, I'm in the Philippines, I think, well I'm going to go to the UK, let's do this one-day event, I'll charge £300 per person, and I'll be able to offset the cost of going a little bit. Not completely, but you know, whatever.
I'll be able to bring some people together, we'll talk business all day, we'll have a lot of fun, maybe experience a few breakthroughs, it will be great.
I wrote the email, and I sent it to my list, and then I went out for dinner here in the Philippines with my wife. It would have been just sort of probably midmorning or so over in the UK. When I came back, I had sold out. I sold out. Every spot had sold.
I looked at my wife and I said, "Holy moly, this is crazy." And she said, "I guess people just want to hang out together. Why don't you leave it overnight and see how many more you sell."
So I did, and the next morning when I woke up, I had six more orders come in. I ended up selling another couple of spots within a couple of days after that, and we did two one-day masterminds back-to-back with eight people a pop, and obviously offset the cost of the trip completely.
Not only did I set out to do what I wanted to do initially, which was offset the cost of traveling to the UK, but I also brought 16 people together over a 2-day period, many of whom had never met each other before ever, and some of them are still in mastermind groups with each other today.
Some of them are still in touch with each other, some of them have set up incredible businesses, some of them are putting on their own mastermind events now with their communities.
And you fast-forward seven years to the Youpreneur Summit, where we had almost 400 people all-in, including speakers, and the team, and everything all there that was kind of like going full circle for me as an event organizer and clearly seeing.
See people don't know, the sound booth, the AV booth which overlooks that entire beautiful venue at the Queen Elizabeth Centre, I can see what's going on before I'm introduced, before the event even began, I'm watching from upstairs and I'm seeing what people are doing.
They're shaking hands, some of them know each other, they're dropping down those hugs, maybe they're switching out some business cards, they're talking, all this stuff is going on and we haven't even started yet. That's why I do these live events.
I think it will become more, and more, and more important for anybody following the youpreneurial model to get people together in person.
Joanna: I agree with you. The event was amazing but was a little overwhelming for me personally. But the little, small event I think is something that anyone can do.
Chris: Absolutely.
Joanna: And they're actually not that big a deal, and is a model that I want to do more of because I think as you say, it's going to become more important.
I hope people listening get the physical events. An event is such a big word like you say, could just be a meeting. You could just have a meeting.
Chris: Meet-up. Meet-up is a good one, meet-up, yeah.
Joanna: Final question; I want to ask you about the book itself again on the video, I have it here. The version I have is an awesome hardback, it's beautiful, and you're "self-publishing" because the word self-publishing is ridiculous.
You are independently publishing this book. Talk about your choices around to independently publish, because you could have got a publishing deal.
Why are you doing it this way, and what are the things you've come up against?
Chris: We put a proposal together for the book, based on the fact that "Virtual Freedom" did so well, and we did shop it around a little bit.
We had four offers of varying degrees. None of them honestly based on my experience with "Virtual Freedom" and all the rookie first-time author mistakes that I made, none of them were good enough to make it worthwhile to go through that again, and not control ultimately the process. Not just the initial launch and publication of the book, but also what it will mean for me and our business for many years to come.
And because this is the manual to the youpreneurial kind of mindset, it's important that I can update it whenever I want, it's important that I can control every single aspect of it.
It didn't take long for us to figure out that we were going to independently publish the book.
I love it so much better than self-publish, I'm so going to use it from now on. So, it didn't take us long to figure that out.
Then we teamed up with a company, which came highly recommended to me for the jacket design, for the internal design, and they really nailed it. They nailed the insides pretty much immediately; I was genuinely impressed. The cover we had to work on a little bit.
It was 50-50 as to whether I go on the cover myself or not, so we worked on a couple of different graphical content type covers and things like that, and in the end, I kind of honestly I took a bit of a vote from some of my influencer buddies and that sort of type of thing, which one do I go with.
Almost everybody said, "You've got to put yourself on the cover. You're the youpreneur, you're the guy who founded it, you need to be on the cover." Okay, I'll go on the cover. And that means I've got to get a good cover printed because if it's a photograph, it can't look crappy.
So, fast forward a little bit and there are that many options. We went the IngramSpark model, we went the CreateSpace model, and obviously, we've had time to play around and look at proofs and things like that.
We printed privately with a company in London for the hardback cover, which is what you've got there. I was over the moon with that. I couldn't flaw that in any way, shape, or form, as a hardcover.
We have decided that we will not make a hardcover version available on Amazon. I'm going to pull that back and hold it for myself and for my own live events and for sending to clients and influencers and people like that, because it is a little bit more impressive, a hardcover, all that kind of stuff. So, I've held that back and you won't be able to buy it, except at live events.
Joanna: And second hand. They'll be up on second hand very soon, I'll bet you.
Chris: I sure bloody well hope not. But you're probably right. There will be a few out there.
We've got the hardcover, which we've been talking about. No need to talk about that anymore, we all kind of know what the deal is with this. It's a beautiful cover, great jacket design. The guys said, "Do you wanna go with silver, or do you wanna go with gold?"
I said, "Well, you've got to give me bloody gold." It's gold obviously. Bloody silver, give me a break. So, we went with that. That was great.
IngramSpark with the matte finish. I'm a fan of the matte finished book, but I wasn't impressed with this enough to stop here. So, we went ahead and we did all this.
And I should say this is also the paperback version that we had printed with the private printers in the UK, which we didn't give out, there's 100 copies. We've sent out to a lot of people just as gifts and things like that as well.
CreateSpace comes into play with quite frankly, a shiny vinyl cover, which I'm not a big fan of if I'm to be honest. But I think because it's a photograph on the front cover…
Joanna: It does look nice. It's not called vinyl, it's called gloss cover.
Chris: Gloss. Good, thank you for that.
And it just that the photograph just looks so much better I mean, honestly. With the IngramSpark matte cover, it looks like I'm wearing a black blazer in this photo, and I'm not. It's navy blue as you can clearly see here.
Joanna: This is a great tip; you don't have to put it live. You can upload the files, you can get one copy printed and compare them and choose the best one, which is what you've done.
Chris: I will also say as well, and this is very interesting. So let me just show you these, side by side by side on the spine, this is really interesting from a paper stock perspective. So at the top here you see quite a chunky book.
That was printed with the company in London. So this is a big printing house and it's what they do every day. Paper stock, slightly better.
The IngramSpark there in the middle is by far the thinnest of the three options so a different paper stock with that. And then at the bottom, you have the glossy CreateSpace version. So you can see the three totally different sizes. Very interesting.
Joanna: And what about the audiobook?
Chris: The audiobook is gonna be recorded in an upcoming trip to the United States. Now here's the weird thing, this was something at first I was like, "Well, I've got all the gear here."
Joanna: Yeah, pro set up.
Chris: Why not, right? I can just do it here. But I spoke to a few people that have recorded their own audio books and they said to me that, "You know what, it's better to do it in a studio with an engineer, he can walk you through things, he'll pick up things that you're going to miss, and the quality will be 100% perfect. So, you're better off doing it."
I will actually be recording it on an upcoming trip to the U.S. But the book comes out February 20 in paperback and e-book format, and then the audiobook will probably be available I would have thought give or take a week or so, end of March, beginning of April. So, a little bit of a delay on the audiobook, but I don't think it's gonna cause that much of an issue.
Also knowing my people the way I do, my community, the chances are they're probably going to buy a paperback and then the audio at some point further down the line too, which is good for me from an author's perspective, because I get to make more money, as well as giving them what they want as well.
That's obviously something to be quite aware of; if you give too many options up front, they might have only just picked one.
Joanna: I'll probably get it in audio as well. I think non-fiction audio always benefits from having a print copy as well because for example you have diagrams and things that you basically in the audio you have to say different things around that and you'll or give downloads and things like that.
It's great that you're recording it yourself, and I'm glad you're doing it in a studio because it really does help.
Chris: With "Virtual Freedom" I did do the audiobook version, I didn't record it myself, I had a voiceover artist do it, a British guy who has also been in TV and film and all that sort of type of thing as well, and the moment I heard the recording, I knew I'd made a brutal, brutal error.
It was like a cross between Shakespeare and some dodgy independent European movie, it just did not work at all. I just laughed it off and made a joke out of it, well, I delegated it, it's a book about delegation, I delegated the audiobook.
I put it to sleep, but I was honestly quite embarrassed by it. So this time around it was down to be me.
Joanna: You've chosen to independently publish mainly because of control, and also you've used a whole aid of professionals to create the most professional product. So, I think it's a brilliant job.
Where can people find you and the book and everything you do online?
Chris: Well, the book is available at either youpreneur.com/book, or you can go to riseoftheyoupreneur.com, one or the other, and it's obviously up on Amazon and all that sort of fun stuff as well. And if people are interested in me and what I do, they can just visit my website, chrisducker.com, simple as that.
Joanna: Fantastic. Thanks so much for your time, Chris. That was great.
Chris: It was a pleasure to be on. Thanks for having me.