People often ask me what tools and resources I use, so I've gathered the main ones on this page.
[ Please note: Some of the links are affiliate links which means I make a small amount of money if you click through. I use all these services myself and only recommend those I trust, so I hope they are useful and you can always google them if you don't want to use my link. Thanks!
For writing
Scrivener. I love Scrivener and I write all my books with it. It's amazing writing software with brilliant drag and drop functionality so you can write out of order and then just switch things around later. All for just $45. Amazing. You can find it at LiteratureandLatte.com. It's also now available as an app for iPhone and iPad.
If you want to optimize your Scrivener usage, e.g. understand which fields do what when you compile your files, then I recommend the Learn Scrivener Fast training which is brilliant and can shortcut the learning process considerably.
I'm also now dictating some of my first drafts using Dragon Dictate on Mac (and there are lots of other versions of Dragon for whatever OS or device you use).
In case you need any new books for your reading list … 
For editing
Before you send your manuscript to an editor, it's a good idea to make it the best it can be by running it through editing software. There are a few options for software, each with their pros and cons.
Grammarly is great for non-fiction. It picks up some of the most obvious issues, like my terrible use of commas, typos, and repeated words. Click here for my tutorial.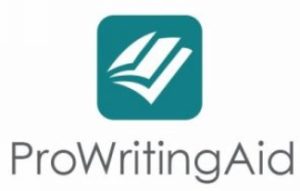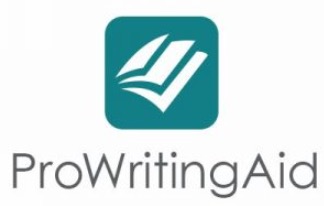 ProWritingAid is much better for fiction and specifically allows you to work within Scrivener, saving a lot of time in copying and pasting. Click here for my tutorial on how to use ProWritingAid.
You can check it out for free at: www.TheCreativePenn.com/prowritingaid and you can also get 25% off the premium edition if you use my link: www.Prowritingaid.com/joanna
As much as software can help, it will never replace a professional editor in terms of helping your make your book the best it can be. Check out my list of editors: www.TheCreativePenn.com/editors
For publishing
I use professional cover designers. Here are some options.
I format my ebooks with Vellum software, which creates beautiful ebooks 🙂 It makes formatting surprisingly easy and fun! Click here for my tutorial on how to use Vellum to format ebooks and print books.
Choosing the right sub-categories and keywords is one of the most important aspects of self-publishing.
I've recently used a couple of reasonably-priced reports from K-lytics to determine the data to use for new books and also repositioning older ones. I hate fiddling around with data so it's great to find someone who loves it and makes it easier for us all!
Need help researching your Amazon keywords for self-publishing or Amazon/Facebook advertising? I recommend Publisher Rocket – click here to check it out.
For more help with self-publishing, click here for all the articles or click the image below.
For curated information about being an indie author, connections with industry experts and other authors as well as other benefits, I am a proud member of the Alliance of Independent Authors. They have a watchdog service so you can avoid being ripped off, and a very useful blog and podcast.
Need help with book marketing?
There are lots of tips and useful information here.
For book marketing through email blasts, BookBub is still the heavy-hitter, but I also recommend FreeBooksy, BargainBooksy, Red Feather Romance, and NewInBooks. They have options for wherever you are on your author journey, it's more affordable than BookBub and you are more likely to be accepted.
Need an author website?
I recommend that authors who are serious about a long-term writing career should have a self-hosted, professional-looking website. Here's my tutorial on how to build your own self-hosted website in under 30 mins and set it up with Author Pro Theme.
Want to set up your email list?
You need to be able to reach your readers over time, and setting up an email list is the best way. Here's my tutorial on how to set up and start to grow your author email list — even without a website.
Tips on how to podcast
Lots of people ask about how to podcast, so you can find all the technical details here.
Save
Save
Save
Save
Save