Podcast: Download (Duration: 56:38 — 46.1MB)
Subscribe: Google Podcasts | Spotify | TuneIn | RSS | More
I've just finished a fantastic screenwriting short course at the National Film and Television School and in today's show, I'm going to go through a few things that I found useful as an author and hope that you can apply them to your writing situation, whether you are specifically interested in screenwriting or not.
In the intro, Smashwords introduces audiobooks alongside Findaway Voices. I also talk about the implications of the Cambridge Analytica Facebook data breach, why we should update our personal privacy settings as well as our Privacy Policy pages, as well as adhere to ethical standards in our own advertising.
Plus, why you need to update your email signup based on the General Data Protection Regulation (GDPR) law coming into effect on 25 May 2018. I'm with ConvertKit for my email management – here are their thoughts on what you need to do.
Today's show is sponsored by Draft2Digital, where you can get free ebook formatting, free distribution to multiple stores, and a host of other benefits. Get your free Author Marketing Guide atwww.draft2digital.com/penn
J.F.Penn is the Award-nominated, New York Times and USA Today bestselling author of the ARKANE thrillers and London Crime Thriller series as well as other dark fantasy stories. Her books weave together ancient artifacts, relics of power, international locations and adventure with an edge of the supernatural. [Yes, this is me! Just my fiction brand which is a little different to my non-fiction brand under Joanna Penn.]
Why did I want to do a screenwriting course?

I've been flirting with screenwriting for ages and have started scripts before but haven't finished them. After a lot of books in 2017, I was a little jaded with the novel format. I needed to be enthusiastic about story again. I wrote the script of Map of Shadows in January and it was FUN! The most fun I've had writing in ages – and as Dean Wesley Smith often says, stop taking everything so seriously, you are being paid to make things up. Awesome! I love learning new things and the short course at NFTS was available, so I applied. So it was the right time for me.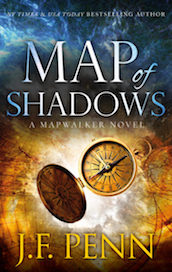 My writing style suits screenwriting because I write short and with an emphasis on visuals. I'm a plot-based writer and I'm also commercial. That's a huge part of the film/TV industry. It has to be able to find an audience and make money or it won't get made.

With the launch of the new Amazon Charts, it has been increasingly clear that many bestselling books are bestsellers because they are now a TV show or film e.g. The Handmaid's Tale re-entering the charts after many years, Altered Carbon books are back in the bookstores. Visual media is a great way to sell books.

More people watch and listen than read – and the visual and audio way of telling stories is different to the novel format. One of the industry guest speakers at the course said, "we are in the platinum age of TV and visual storytelling," not just the golden age. There is so much more potential now to tell our stories in a different way. The rise of audiobooks means we have more scope there, but also the proliferation of TV channels and the new appreciation of the visual medium means there are even more opportunities for those with ideas and words on the page.
What is the "turning point of the second act" for you?
I recently turned 43, so you could say I am at the turning point of my second act, classically, the mid-point, or thereabouts. I'm also coming up to 10 years of TheCreativePenn.com this December and I have a lot of books under my belt. I'm looking for what I want to do in the next 10 years. I definitely want to write more books – fiction and non-fiction, as well as short stories, but I'd also like to write screenplays and have my stories on the screen.
Some things I particularly found useful and enjoyed
There is less snobbery in the film/TV business than in publishing, at least as far as I have experienced it so far. Entertainment is valued, story trumps all and genre is valued as much as arthouse. You would never get a breakdown of Shrek in an MFA, but that's what we had as one of our hand-outs. Because Shrek is an awesome story! There were people in the room who loved arthouse movies and the non-linear form, but no one shot me down for loving James Bond, Indiana Jones, Con Air, or Lara Croft – big budget Hollywood explosion movies, which is mostly what I write!
Collaboration. I really enjoyed reading my scenes and talking about story, giving ideas and sharing work in progress so openly. I've never had a writer's group, preferring to hire professional editors, and although I have co-written a number of books now, the process hasn't been as free-flowing as the screenwriting felt. It's also almost impossible to create film/TV without a team – unless you are the writer, actor, producer and director – so collaboration is a critical part of being a successful screenwriter.

We did a lot on character and dialogue as well as action beats through watching film clips and reading script pages. If you watch film and TV carefully, paying attention to those aspects, you can see how well the writer uses sub-text or sums up character well through description in the script, or controls pacing through beats. We did way too much to sum up here, but for great examples of this, check out Lessons from a Screenplay on YouTube.

Tips for adaptation
You need to choose whose story it is and then follow the path of the protagonist, even if that is different to the original book. One danger with novelists writing screenplays is expository dialogue. Show, don't tell 🙂
The adapted screenplay is not an exact representation of the story. You have to change things to suit the story you want to tell in a lot fewer words! I've changed Map of Shadows to be a YA fantasy so I'll be changing the script to suit that genre, rather than the dark fantasy that the original book is. Be true to the form you're writing, not the original. It's an ADAPTATION, after all. We also used the beat sheet or step outline, which I covered in more detail with Roz Morris way back in episode 215, or check out her book, Writing Plots with Drama, Depth and Heart.
It's also covered in Creative Screenwriting: A Practical Guide by Tony Bicat, who was one of the teachers on the course.
"Ideas are nothing, execution is everything."
It doesn't matter if an idea is amazing in your head, get some words on the page as it's your writing that counts. It's also only the words on the page that can be your copyright. So turn your amazing idea into a brilliant book or screenplay and then go talk about it, not the other way around.
Facing up to the terror of pitching
Vivid dreams, waking up with a jolt at 4.30am, diarrhoea, dry mouth, profuse sweating, headache. All classic signs of anxiety – and signs I recognise as I often get these things before speaking as well, as I documented in Public Speaking for Authors, Creatives and Other Introverts.
When these things happen, I know I care about the outcome. So on the last day when we had to pitch our story idea to an experienced industry professional, I knew I had skin in the game. The pitch went well, but of course, it was just a practice. I still need to revise the script before I'm ready to pitch for real.
If you have read Map of Shadows, you will understand why it is such a huge thing to make it into a script, and I knew it was big budget. They told me it would be over $100 million, which I knew, but they applauded my ambition.
I had prepared and practised and it was terrifying but now I understand more about it. Because for screenwriters, the pitch is just as important as the script, because no one will look at your script unless you can get it in front of the right person.
Networking was stressed a great deal because if you know someone at a particular production company, or a director or an actor, or another screenwriter and they are able to get your script in front of the right person, that is a way to get your story made. If you can work with a production company or an agent, then great, but a lot of the time, you are pitching your own stuff.
Before the pitch, we had a preparation session. The important aspects included:
Who are you? If you've ever seen Dragons' Den or Shark Tank, you will have heard the phrase, "You're investable," or "I can't work with you." Your credibility as a writer and how easy you are to work with are important, so introduce your pitch with who you are. Why do you care about this project?
Who is the 'catcher'? For every pitcher, there is a catcher. It is a two-way discussion, so it's not just a presentation of your idea. You need to research who you are pitching and understand their interests and angle and what they want, as well as what you want out of the exchange.
The story. The particular idea you are pitching, including a catchy log-line, some indication of the story synopsis
Commercial aspects. genre, what type of project e.g. feature film, TV series, short film, budget, comparative titles and potential audience
I came away with the understanding that I need to get better at pitching and hopefully, that will also improve my ability to write sales descriptions and also ad copy!
Also, just to be clear – everyone has self-doubt, the successful writers just learn to get on with it anyway! Never explain, never apologise. Own what you have written and be proud to announce it.
Agents and money
Rates for screenwriting will depend on where you work and what kind of project – there is a big range – but don't expect it to be massive.
Most screenwriters have a "money job," something that pays the bills and enables them to write in the spaces between the rest of life.
As with 6 and 7 figure advances in publishing and indie break out hits, we only hear about the outliers in the media, while most are just doing the work and making a normal amount of money

Many screenwriters work on commissioned pieces or other writing work while they keep doing their original stuff on the side, in the hope that their spec piece might someday find the right home. So, always be writing!

The best time to get an agent is when they come after you, and don't expect an agent to find you work. They want self-starters. They said 'empower yourself and take control of your career.' Sounds pretty indie to me!
You need to go get the work and build relationships, and over time, you will start to be recommended for things. You can get started by entering competitions, trying to win awards and also working with people you meet along the way. Get something made, even if you do it yourself.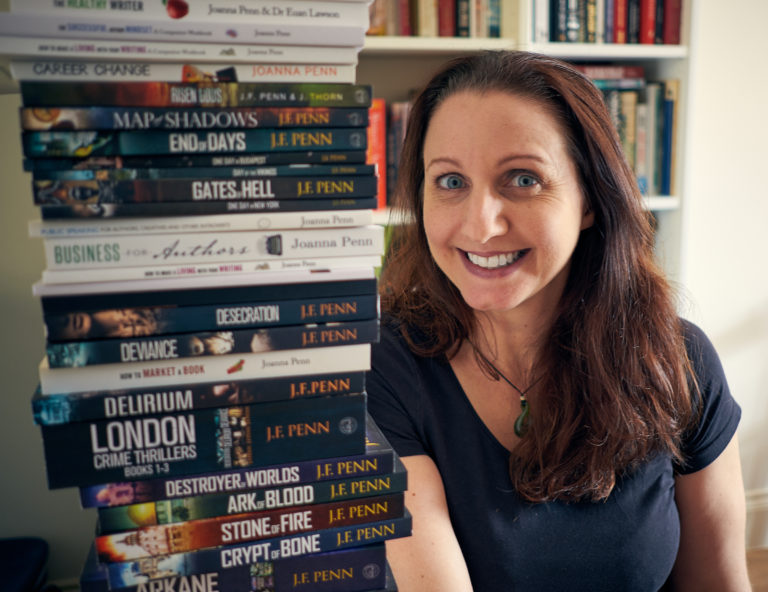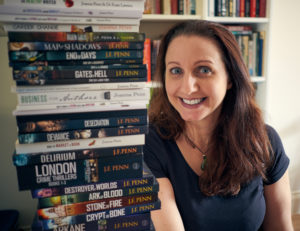 You need a body of work, not just one spec script that you expect to get made. Why would anyone make it? The risks are a lot higher in film/TV as there is more money involved, so you need to build a reputation, but also have scripts of different budgets and genres.
Don't be a one-trick pony. You do need 'writing samples' which spec scripts can be. Most agents or people you are pitching will ask, "what else do you have?" so you need more than just one idea. As one agent said, "we represent people because of a body of work."
This is also true if you want to make a living with your writing – different books in different genres will help even out the income over time.
A lot of this is similar to the publishing industry. It takes time to build a body of work and an audience and a reputation, and even if it looks like someone has come out of nowhere, they have probably been working away in the background for years.
What are you aiming for?
One of the agents who came in to speak started by asking us to consider what we were aiming for, and of course, definition of success is something that I talk about all the time.
He said that the industry is a huge one and you can't flounder around not understanding where you want to get to, or you won't get anywhere.
Compare writing for a big studio like Marvel and Disney, to writing an independent film that wins at Sundance, to writing for an ongoing continuing drama like Eastenders, to writing an animated short. The path to these careers is different, and the type of writer you are will be different too.
In the same way, you will have a different career if you want to write six romance books a year as an indie, to spending ten years writing a literary fiction novel that is published by Faber.
You have to choose what you want to aim for in your writing career, and if it seems daunting, consider that you need to take a long-term view. It will take time, and even more time than in the publishing industry. Many scripts are bought, many books are optioned, and most are never made. Those that are made may take many years to get there.
There is an end to our lives, as I discussed with Dr Karen Wyatt last week, but we get to choose what we do in the time that we have.
So choose and then go for it. Even if it takes years to get there, what else were you planning to do with that time?
I also mention the interview with David Morrell, who wrote First Blood which became Rambo. In our interview, David talked about writing a letter to himself justifying the time he would spend on a project. Plus, he gave some great tips on contracts with Hollywood and what to watch out for – useful for screenwriters, too.
What's next for me in terms of screenwriting?
The course proved to me that I want to continue looking at this – I had fun, and that is something I have not focused on so much in my career so far. So I am leaning into fun creativity!
I need to get back to finishing How to Write Non-Fiction, then I will edit this script and then work with a script editor to improve it. Then I will consider submitting it to some competitions and also pitch it at London Screenwriter's Festival in September. Then I'm going to work on a lower budget option, and for me, that would be one of my novellas, One Day in Budapest, or Day of the Vikings. 
But I'm in no rush. I see this as part of the next 10-year journey. Not a pivot, but another string to the creative bow 🙂
So I highly recommend the NFTS short course if you're interested in screenwriting – and thank you to the wonderful teachers, Tony Bicat – author of Creative Screenwriting – and Selina Ukwuoma.
Happy writing!