Podcast: Download (Duration: 1:00:39 — 49.4MB)
Subscribe: Google Podcasts | Spotify | Stitcher | TuneIn | RSS | More
Death is an inevitable part of life. We spend a lot of time trying to forget that fact but as writers, our job is to face the difficult things and write about them anyway.
We can heal ourselves by writing, and we can also help others. In today's interview, Dr Karen Wyatt, hospice physician and end of life specialist, discusses death, dying, and grief.
In the introduction, I discuss the Audible Romance Subscription payout, the new Audible.com Author pages that use your Amazon Central Profile to pull from [here's mine], and the New York Times new audiobook bestseller list. Audio is not going away!
Plus, predictions on 2018 – 2038 from Peter Diamandis, whose companies span asteroid mining and human longevity, including 5G streaming internet for global mobile users by 2020, and self-driving cars as mainstream by 2026 – both will mean a LOT more consumers. We are only just starting this digital transformation!
My personal update about walking last week on the Amalfi Coast in Italy – pics here on Instagram, although it did rain a lot! I talk about the need for fallow periods, writing about places you haven't been, gathering ideas and emotional reaction to place, as well as creating a life you don't want to escape from. Plus, I recommend Seth Godin's new podcast, Akimbo.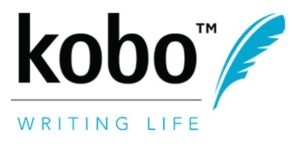 This podcast is sponsored by Kobo Writing Life, which helps authors self-publish and reach readers in global markets through the Kobo eco-system. You can also subscribe to the Kobo Writing Life podcast for interviews with successful indie authors.
Dr Karen Wyatt is a hospice physician and bestselling author of books about death, loss and grief. She's also the host of the End of Life University podcast, and an inspirational speaker who teaches how to live a life that really matters by embracing our mortality.
You can listen above or on iTunes or Stitcher or watch the video here, read the notes and links below. Here are the highlights and full transcript below.
Lessons learned from working with those close to death
On paying attention to our inner passion for writing
Tips for dealing with death and grief in our characters and our writing. Joanna talks about some of the issues tackled in Desecration.
Why we are able to write about grief that we might not have experienced personally
Why it's okay to be comfortable with the subject of death
You can find Dr. Karen Wyatt at KarenWyattMD.com and on Twitter @spiritualmd
You can find another interview with Karen on how traveling has helped her deal with death and grief here.
Transcript of Interview with Dr. Karen Wyatt
Joanna: Hi, everyone, I'm Joanna Penn from thecreativepenn.com. And today I'm here with Dr. Karen Wyatt. Hi, Karen.
Karen: Hi, Joanna, thanks for having me.
Joanna: Oh, it's great to have you on the show. Just a little introduction.
Karen is a hospice physician and bestselling author of books about death, loss and grief. She's also the host of the "End of Life University" podcast, and an inspirational speaker who teaches how to live a life that really matters by embracing our mortality.
I have something to show you, Karen, and the viewers on the video, because I wanted to do this because this is what I have on my desk next to me all the time. This is a sugar skull for those on the audio.
I have a sugar skull covered in butterflies right next to my writing desk, because I absolutely believe in thinking about death and mortality all the time. But enough about my skull.
Tell us a bit more about you, Karen, and why and how you chose this path for your career in writing?
Karen: Well, like so many writers that you've interviewed, I had a passion for storytelling and writing as just a young child. But I took the long route to becoming a writer and I decided to become a doctor.
So all those years during my medical training and practice, I really wasn't able to write. I would have 30 minutes here and there, and I have notebooks full of projects I tried to start because I had this constant flood of ideas in my head, always thinking of a new story.
I could write a play about this. I can write a screenplay. Like, what about this? I always saw the stories, but I had no time to write them. So it took all these years of a long medical career.
During that time I started working in hospice, taking care of dying patients, which really changed my life. I got there because I was trying to cope with my own grief after my father committed suicide. So hospice really became a refuge for me where I could just focus on death and dying and bring my grief.
I learned these amazing lessons from working there. And I always knew I have to write about this, but still I was in medicine. I still had a long career to go through.
About eight years ago, I met a woman who is a psychic at a party who just came up to me knowing nothing about me. And she said, "You have an unfulfilled passion within you. I can read it right now. And if you don't start paying attention to that, you'll get sick."
Instantly I knew it's time. I have to start writing. That happened on a Friday, and on Monday, I resigned from my job and I started writing. I took it seriously. It's been an eight-year journey. Since then I've been trying to write my stories that are in my head.
Joanna: I think it's really interesting you say about that, whether it is somebody externally who says, "You must do this or you will get sick." Or the evidence of so many people I know who are writers who start to write because they did get sick.
It's like you got there first. But I know so many people and in fact, I did. I was spiritually sick and I was probably 20 pounds heavier than I now, when I was so miserable in my job.
If we have an unfulfilled desire, we can get sick.
Now circling back then to you mentioned the lessons you learned in the hospice. I imagine one of them is that you must do the thing that's unfulfilled before you die.
Karen: Very true.
Joanna: So what were some of the other lessons that you really feel? And, of course, you've written a book about lessons from the dying.
Give us a couple of the things that really stand out.
Karen: One of the things that I saw from all the patients to sitting at their bedsides, I saw how important relationships are. How many of them had regrets that they didn't reach out more to the people they loved. How many needed to practice forgiveness in order to be at peace.
It made me realize I don't want to go there. I'm going to work on my relationships now.
And also the idea of being in the present moment, which I had always heard about. I hear so many people talking about the power of now, be in the present moment. But I witnessed it with dying patients.
I'd sit with a man while he was watching the sunset, and he took in every color and every cloud, and he watched the entire sunset until it completely faded away.
And the reason is because he didn't know if he would ever see another sunset. And it became clear to me, like, wow, I've never enjoyed a single sunset I've seen to the extent that he has.
It made it clear to me that when we're aware that we could die at any time, we can really go to the depths and really mine every one of our experiences for everything that's there, and really make the most of it. I saw the power of being aware of death and mortality.
Joanna: I totally agree on that present moment emphasis, and I do catch myself, particularly because Jonathan and I work in the same office. And he'll be saying something and I'll be like, "Just stop it. I'm concentrating on my thing."
And then I'll be like, "No, stop and pay attention to what he's talking about."
But then that we have to balance living in the present moment with doing our writing work, which often means we're living in the past or imagining something else.
How do we balance doing our writing work, the work of our soul with that living in the present moment?
Karen: I like to think of it as separating my soul from my mind, in a way, and that if I'm writing in the present moment, I'm being in the present moment, even if what I'm thinking about and processing is something from the past.
I'm being right here, right now doing what it meant to do and what my soul is supposed to be doing by writing.
I think of it always as both ways. I'm in the present even though I'm processing the past or planning for the future, I'm aware of everything happening around me right now.
Joanna: Now, that makes sense. Thank you for that.
Circling back on death in general and hopefully, the people who are still listening into this topic. I'm imagining everyone else has gone away, but so many people struggle to talk about death and to think about death.
I particularly notice with my parents, how different they are. My mum has organized everything. Everything is all paid for, all the paperwork's done and my dad just will not even talk about it.
The denial of death is, is huge in some people, right?
As writers, how do we tackle this difficult subject, either in memoir or in fiction? How do we bring ourselves to the page to even face that fear?
Karen: I think we do have to do our own inner work first, and look at our own fear of death and our own thoughts and emotions when we contemplate our death. And then also look at our own history with death.
Do we have unresolved grief over a loss we've had in the past? Has that entrenched our fear of death even more, so that we kind of open ourselves up to the subject of death.
For me, the moment I started studying death by working with dying patients, instantly my fear went away and I was instantly able to just sit with it and realize, "Oh, this is just part of life."
Why had I shut off that part of myself for so many years and not addressed it or thought of it. And it was actually, a huge relief once I was able to just bring death into my awareness every day.
I think if writers would like to write about death, they need to spend a little time journaling first and doing their own inner work to prepare for it.
Joanna: It seems like we see a lot of deaths even on screen and in books, but we may not have seen it in real life. And often, the death we see on screen and I'm thinking of "Game of Thrones," for example, which is very violent and there's a lot of death and dying.
But it's not, as you say, on an emotional level. It's done as entertainment.
There's so many things I want to ask you about, but let's stick with the writing.
What do people get wrong with things like writing about death, with writing crime novels, with writing entertainment, that you see as is incorrect?
Karen: I don't necessarily see it as being wrong, but I think many writers objectify death. They project death outside of themselves, as if it's something that happens to other people but not to them. That allows the reader to do the same thing.
The reader can read all kinds of crime novels and thrillers and watch violent movies and play video games, and never think about their own death because they're only seeing the death of the other, of someone else outside of them.
That's also because of the emotions around death are not being addressed in that way. I think what writers need to do, again, is explore their own thoughts and feelings about death and even their own experiences, if they're carrying their own pain of some sort of grief that's really valuable and trying to write about it with a character.
And then remember, death is the most common experience of every human on earth. Every single one of our characters in some way should have some thoughts or feelings about death.
If we remember to incorporate it in the back stories of our characters we can ask what has this person's experience been? What are they grieving? How are they accepting and coping with death and how does that affect their behavior?
That's the one thing I'd love to see more authors address it. Just like you did in "Desecration" with Jamie Brooke when her daughter was dying. I just thought that made Jamie such a rich and authentic character because she was genuinely grieving.
We got to see her doing her detective work and we had all the thrilling aspects of the crime thriller, but there was genuine emotion when Polly died. I hope I'm not spoiling the book. I'm sorry.
Joanna: No, I think that that's fair enough. I was going to bring that up because I am a happily child-free woman, and yet I wrote about the death of a child in that book, that has not happened to me.
My experience of grief as I was writing it, I've never actually, other than that book, cried when I was writing a scene and it did affect me, because I was empathizing with someone who was going through that. Even though I haven't been through that myself.
Which implies that we can imagine this even if we haven't been through it. Would that be right?
Karen: Yes, absolutely. Because we've all been through loss and we all go through they call them the "little deaths."
The Buddhists refer to that the little deaths of life, and each one of us has probably had a relationship breakup, or a betrayal in life, or something else, or losing a pet that we loved that died.
So each one of us has had losses throughout life and had that experience of grieving when something you loved that was just here with you is now gone. I think we can apply all of that.
You clearly did because you wrote in a very authentic voice about Jamie's grief. So to me it sounds like you did draw from that well within of a level of grief you had experienced.
Joanna: Part of it also is I feel like I have been thinking about death all my life. I was going to ask you about this because like you mentioned as a child wanting to write.
I remember thinking about death as a child and my mom getting upset about this and I'm like, "It's nothing to do with you, mom." I had a very happy childhood. I just think I've always been aware of that.
Some people have said, you know, "You're an old soul or something like this."
Do you believe that there is a different awareness or belief? Have you seen evidence that different people have different awareness of death that perhaps they have, even as children? And if you're a parent of a child who seems a bit morbid, that maybe you shouldn't worry?
Karen: Absolutely. I see it all the time and those of us who ended up doing hospice work, many of us talk about, "Oh, I've always felt comfortable with death." Or, "I've always been interested in death."
We ended up doing that work because it's fulfilling to us and meaningful, and we're not afraid to be there with someone who's dying.
Don't be afraid at all because the people who are comfortable with death and aware of it, they end up really benefiting from that overall in life because if you can cope with death, you can cope with other things that happen in life. It really helps you have equanimity.
Joanna: I have actually thought about getting involved in hospice work. Some people wanna be wedding celebrants. I'm interested in death culture and end of life stuff, which is why you and I connected when I came on your podcast. I find it endlessly interesting.
Let's get more into the emotional side because there's obviously upset, there's perhaps wanting to self-harm or the destructive side. I also think about grief and death, especially it seems of parents, is guilt and anger.
Guilt and anger seem to be difficult emotions. And yet I suspect that that's just very common.
What do you think about guilt and anger when it comes to dealing with grief?
Karen: I think on the one hand, they can come from these unresolved issues in a relationship that never got addressed, and we can feel guilty after the death of a loved one, because there was something we should've said or we wish we had done.
That was huge for me after my dad took his own life because first I'm a doctor and I treated depression yet I somehow couldn't see this coming with my dad and couldn't help him.
It was a terrible, the guilt that I felt over his death. And then anger. It's one of those stages in the Elisabeth Kubler-Ross, "Five Stages of Acceptance," that we just go through anger because it feels wrong, and it feels like this should not have happened to me.
But part of that comes again from our lack of awareness on a day to day basis that death is normal, and death happens to everyone at some point. The fact that we're so offended and upset when it happens is part of just our denial of it all along, that we weren't accepting all along.
Someday my parents will die and I need to be prepared for that. I need to know that everyone around me eventually will die.
Joanna: And in terms of writing as a form of healing, is that something you've seen work for people?
Karen: It absolutely worked for me. Because that's the thing that was my solace and my savior after my dad's suicide was journaling a lot and sometimes writing poems, writing letters to him, writing stories about things that had happened between us.
It was really a way to put my grief on the page, but I could go back and reread it, and it helped me process. And at a time when it was very difficult to find people I could talk to about it.
Writing was a great alternative. I wrote, I discussed my grief with my journal basically.
Joanna: My grief was a broken relationship when my first husband left me. It was a shock, like your dad. I was like, "What? How did that happen? I didn't see that coming."
It's interesting reading my journals from that time. I wanted to self-harm. I was angry. I went through those stages of grief. And then I read it back and I don't recognize the woman who wrote that.
Is it the same with the grief in death process; you look back at those and do you recognize yourself?
Karen: Definitely for me, I look back and see, wow, I can see where I was and what a deep hole I was in at that time, and just how much transformation has taken place.
That it gives me great peace and a lot of acceptance about my dad's death in the first place, because I realized I wouldn't be writing right now, I wouldn't have written the book I've written, I wouldn't have gone to hospice work.
Not that I'm saying that justifies my dad's death, but I can accept that it happened now and it has a place in my life. I'm not angry that it happened or that I'm trying to eliminate it from my life history. I embrace it and include it in my life story because it was something important that made a difference to me.
Joanna: That's a message of hope for anyone listening who is still in the depths of it is that if you can work it through, there is a point where you start to emerge.
Karen: Yes. I always think about the process of writing a book, when you're in the middle build and things just don't always make sense and it's confusing and you're not sure where you're headed with this story, and it feels like things are falling apart and you're losing the thread.
But when you keep remembering there will be an ending and I am going to come up with the ending, and I am going to put these pieces together and it will happen. That's how I look at it.
Sometimes we're lost in the middle section. As long as we keep our hope and know we will find a way for these pieces to come together and the loose ends to be tied up eventually.
Joanna: I wanted to ask you as a medical doctor, you've dealt with physical bodies. This is one of the things that I was really interested in exploring in "Desecration."
My theory being that the physical body at death is no longer us. However, people believe in a religious sense, doesn't really matter. But given the number of people you've seen go through the death transition as such.
Did you see that evidence that the physical body was no longer the person?
Karen: Absolutely, and it was never more clear. I was with my mom when she died five years ago and the transition was amazing and that suddenly when she stopped breathing and I almost felt as if her spirit was leaving her body, and what was left on the bed was a carcass, and it didn't look like my mom.
It didn't feel like my mom. It was not her. I could feel her in some ways bigger than that outside of that body.
But the body, as you said, it was just a body like just like the clothes we take off at the end of the day laying there. So you're exactly right. For me, at least, that was the experience I had.
Joanna: That gives me hope. I don't believe in an afterlife.
I don't think it matters what you believe, but that we're not left in that physical body is the important thing.
Karen: Yes, exactly. I think that's the mentality behind the whole green burial movement, is that we need to stop trying to preserve the physical body and embalming it and using vaults and caskets to try to keep the body from decomposing.
Allow the body to go back to nature. It's part of nature and let it be that and let the normal process happen. That happens for every other living thing on the planet.
Joanna: I did want to ask you about this because I received an email today from some research firm about the change in the boomers reaching 70. A lot of them reaching 70, including my parents, my husband's parents, everyone's hitting 70 in our generation's parents.
It's the boomers, I think, also changing things around death. We have seen a change in death culture as this hippie generation of going, "We're not going to do that the same way." In one way changing death culture, death cafés, that type of thing.
But also interestingly with the life extension, those boomers who are not ready to die.
What do you think is changing in the death culture with this aging of the boomers?
Karen: It's absolutely changing because boomers tend to be very self-actualized; the most educated generation. The first most educated generation to come along, and having witnessed our parents dying.
I think that's the thing that made the biggest transition for boomers is to see, "Whoa, I don't like the way my parents experienced death and that's not happening for me." And so they've decided that they need to make plans, they need to get educated.
I do think that a lot of the movements that are happening and including death with dignity here in the U.S. is because baby boomers are saying, "I want to take death in my own hands. I don't want to at the mercy of other people making decisions for me."
That's a huge movement that I think is probably going to keep growing over time because of the boomers, but also talking about death more and preparing for it.
Though I still see a lot of baby boomers are youth-obsessed and focused on anti-aging, and so we have a ways to go to convince them that it's actually okay to be getting older.
Joanna: The idea that it's okay to be getting older is the interesting thing. My hair has really getting grayed out and I look at yours and I'm like, I actually, I'm waiting for when I can let my hair go. At the moment it's just a little bit.
I was talking to my hairdresser and she said, "You just need to wait till all the roots are going and then go for it." I like that acceptance. And I actually love that idea of just letting things go. I love Mary Beard, you know Mary Beard, the classicist?
Karen: Mm-hmm. Yes, yes.
Joanna: I just think she's awesome. She's an amazing woman.
I'm fascinated with this acceptance of death with this mortality, life extension. There's even some of these Silicon Valley billionaires getting blood transfusions of younger blood and stuff like that.
Is this just mad? Or, do you think there is some life extension stuff?
Karen: I personally see it as a by-product of the fact that we've evolved to this rational thinking in a way, and that causes us to reject death even more. So I see it as still kind of death avoidance and not really appreciating how valuable death is to us really.
Steve Jobs in his commencement speech, that you might have heard said, "Death is life's change agent." That we wouldn't have life if we didn't have death. If you look in the natural world.
I feel like some of the life extension, it's slightly misguided and I understand people. I understand it's intriguing and what can technology do and what's available, but I still know in my heart, we will all die one day, no matter how much we managed to extend a few more years here and there, we will still all die one day and we need to be aware of that and we need to grapple with that. That's ultimately what makes us human, is grappling with that reality.
Joanna: I don't know if you saw the very violent program, "Altered Carbon" on Netflix?
Karen: No.
Joanna: Quite recent series that just came out as we talk in 2018 and based on a book. It's basically that the physical body is like a sleeve and you swap out your mind into these bodies and you can live forever if you're rich, just for swapping out your bodies.
It's interesting to me how many films and books are tackling this right now because it's a trend that's growing, which is fascinating.
Circling back on the physical body and other cultures. I was in Italy last year and put some pictures on my Pinterest and everything of the jewel skeletons in the churches, these saints that are venerated. Skeletons very much used in, not worship but in the church.
You've recently done a trip, haven't you? A grief pilgrimage to Italy.
Tell us about that and how travel helps you and what you've been writing.
Karen: Yes, I got the idea because on two of my previous trips to Italy, I was dealing with death. One the death of a young patient, a child, the day we were leaving for Italy, a child I had taken care of in my office which devastated me.
And our second trip, my brother-in-law died while we were in Italy. I realized there's something about Italy and death for me. So I need to go back there and recreate these places we've been, but through the lens of grief and really looking at this country.
What can I learn about grief when I keep open to it, instead of just being a tourist to going to see how many pictures I can take. It was really phenomenal because I saw things like in Marina Grande, the little port village near Sorento, the women there still wear mourning clothes.
They wear black for a year after a loved one dies. So grief is visible. They walk around the streets and you see a woman in all black and you know she's grieving.
And in Naples, they put up posters, black and white posters in the neighborhood when someone dies with their photo on it and their date of birth and date of death and funeral information. And so noticing that as you walk down the street in Naples, you see, oh, someone in this neighborhood on this street died yesterday.
There's the poster to tell everyone about it. It's visible, and the grief is visible. It's really powerful to feel connected to everyone there. Like, everyone in that neighborhood is grieving Giuseppe, who died yesterday, and to feel connected and how that experience of grief is the one thing that binds us to everyone in every culture, every religion, everywhere on our planet.
For me, it was really profound looking through the eyes of grief in the first place, and then also being aware, as you said, of churches with decorated with skulls and skeletons and how common those images are in Italy that we don't see very often here in the U.S.
Joanna: I was just researching in Pittsburgh, you have a massive collection of religious relics.
Karen: Really? I didn't know that.
Joanna: I was just researching relics in America and you have a ton of relics in Pittsburgh of all place. I might even have to come visit, but this is interesting because the Catholic religion definitely does death in, you know,
I'm not of any religion but from a Protestant upbringing. I have an Irish friend. And we were joking one day and I said, "Whichever one of us dies first, the other one must ululate at their funeral." Because women ululating, this sort of wailing is just not common in the British culture.
Karen: No, no, and not here in the U.S. either.
Joanna: But it seems to me like a really good thing to do to kind of let it lose and that kind of thing.
What have you seen about the different cultures and different ways that cultures deal with death that seem more healthy than the west?
Karen: When you brought up the ululating. When we were in Italy on this trip, we stopped in Paestum, the Greek ruins there and there was an exhibition at the museum of tombs that had been painted and had pictures of women mourning and they were paid mourners. Hired mourners. Not the family necessarily.
I watched a little video about that and there are places in Italy where there are professional mourners who come to funerals to weep in order to help the family with their grief, and I thought that was just beautiful. I loved that idea that we can weep and grieve openly at a funeral, just as you were mentioning.
I know in the Tibetan and Buddhist cultures, they're very open about death and even have a spiritual practice of thinking about death five times a day and focusing on death, and also their rituals around dying and cremating the body and allowing the body to go back to ash and back to the air.
They're just so accepting of the disintegration of the physical body. I think that's something, as we mentioned before, we're really missing in our western cultures of letting the body go.
Joanna: We don't talk about the business of death very often, but in America particularly the embalming and these massive caskets.
And that's why my mom's cool and she's already chosen all that and sorted it out and got the cheapest, most basic stuff. And I'm like, "Way to go, mom."
But also, she's very green and very concerned that even with cremation and the stuff that goes into the air. But I think these technologies are going to change with the boomers. That's what I hope anyway.
Tell us about your "End of Life University" podcast because I think it's very cool.
Karen: I started it once my book that I wrote about the hospice patients was released.
I had a rude awakening, that you can't just make a living by writing one book and putting it out in the world, but also, especially if you write a book about death and dying, it doesn't necessarily sell well in the beginning, especially in 2012, which is when it came out.
I knew I had to do something else. I had to build an email list, I have to get followers and I got the idea to start doing interviews and I called it "End of Life University."
I just started emailing people all over the country who worked in some aspect of death and dying, and doing interviews and posting them on my website. At that time, I'd never heard of podcasts. I didn't know that was even possible and I hadn't discovered you yet.
So that's how I began and I remember it took me like two years to get my mailing list to 500 subscribers. I had been contacted about being on someone's radio show, and when she was processing the application, she said, "Oh, you have to have at least 5,000 subscribers to be on our on our show."
I was just crushed, "Are you kidding me? I won't live long enough to get 5,000 subscribers. I talk about death. This is terrible." But the interviews I did really helped because each speaker I talked to had their mailing list, and I got introduced to their followers.
And now, I'm up to 5,000 followers and subscribers. And things are so much easier now when you have an actual list and I can write to people, and 700 people buy my book overnight. That made all the difference. It just took a long time.
But what's happened now at this point, I have this whole library of interviews I've done of information and knowledge about death and dying that's out there for people to listen to and if people are curious about death, but they can just come and listen to two other people talking about it like we are and it'll help them a little bit with their exploration.
Joanna: We are almost out of time, but tell people where they can find you and your books, and the podcast, and everything online.
Karen: They can find me at karenwyattmd.com or eolniversity.com. And my book is for sale there, but also on Amazon. My book, "What Really Matters: 7 Lessons for Living from the Stories of the Dying." That's the book that I waited all those years to finally write.
Joanna: And will there be a book about Italy? Because I'm really interested in that one.
Karen: Yeas. I'm actually working on that right now after our last trip. So hopefully by the end of the year, I'll have that finished.
Joanna: Fantastic. Well, thanks so much for your time, Karen. That was great.
Karen: Oh, you're welcome. Thank you, Joanna.