Podcast: Download (Duration: 1:16:35 — 61.5MB)
Subscribe: Apple Podcasts | Android | Google Podcasts | Stitcher | TuneIn | Spotify | RSS | More
Your intellectual property rights are valuable – both to you in your lifetime, but also for 70 years after you die according to copyright law. So what happens once you're gone? Have you ensured that your heirs and successors can still benefit?
Plus, how to 'tick the reader clock' with your book marketing in this fascinating but also jolly chat with romance author, ML Buchman.
In the introduction, I mention the changes to Goodreads Giveaways, PublishDrive closes a funding round, WIRED magazine article on Welcome to the era of the AI co-worker, including aspects of translation; plus, the launch of Scrivener 3 with enhanced formatting compile options.
Plus, my books out this month: The Healthy Writer: Reduce your Pain, Improve your Health, and Build a Writing Career for the Long-Term, and Map of Shadows, first in my new Mapwalker dark fantasy series.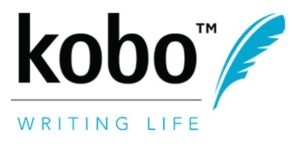 This podcast is sponsored by Kobo Writing Life, which helps authors self-publish and reach readers in global markets through the Kobo eco-system. You can also subscribe to the Kobo Writing Life podcast for interviews with successful indie authors.
M.L. Buchman is the bestselling author of over 50 novels including military, romantic suspense, thrillers, and nonfiction for writers. He brings 30 years of project management experience into his author business, and today we're talking about his book, Estate Planning for Authors.
You can listen above or on iTunes or Stitcher or watch the video here, read the notes and links below. Here are the highlights and full transcript below.
Matt's production schedule and 'ticking' the Reader Clock
Why estate planning matters so much for authors
The three types of property, how they differ and why they matter
Why intellectual property is important for authors to understand
Support and ideas for organizing your estate and IP information
The most exciting things on the horizon for indie authors
You can find M.L. Buchman at MLBuchman.com and on Twitter @mlbuchman