Podcast: Download (Duration: 1:05:11 — 53.0MB)
Subscribe: Apple Podcasts | Android | Google Podcasts | Stitcher | TuneIn | Spotify | RSS | More
Short stories are creatively satisfying, but they can also bring multiple streams of income through different intellectual property licensing options. In today's show, award-winning short story writer, Douglas Smith, explains how you can make money writing short fiction.
In the introduction, I talk about the implications of Disney buying the intellectual property assets of 21st Century Fox and what that means for creators. Plus, the Harry Potter bot story.
I reveal my sweet romance pen-name, Penny Appleton, and how rewarding it has been to co-write with my Mum. Plus, an update on what to expect as a new author name with very little marketing clout.
Map of Shadows, the first in my Mapwalker Dark Fantasy series, is out now in ebook and print. Here's a video of me reading the blurb in a dramatic manner, which should make you grin 🙂
Plus, if you need help sorting out your author platform for 2018, then check out my series of tutorials on building your author website, setting it up with the Author Pro theme, and setting up your email list: www.TheCreativePenn.com/authorwebsite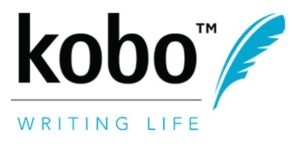 This podcast is sponsored by Kobo Writing Life, which helps authors self-publish and reach readers in global markets through the Kobo eco-system. You can also subscribe to the Kobo Writing Life podcast for interviews with successful indie authors.
Douglas Smith is a multi-award-winning Canadian author of novels, short stories, and nonfiction, described by Library Journal as one of Canada's most original writers of speculative fiction. He's also the author of Playing the Short Game: How to Market & Sell Short Fiction.
You can listen above or on iTunes or Stitcher or watch the video here, read the notes and links below. Here are the highlights and full transcript below.
The differences between short stories, novellas, novelettes and novels
How to know the 'size' of an idea – whether it's a novel or a shorter piece
Finding good markets for short fiction
Submitting short fiction vs. publishing it indie
How to track submissions and why it's so important
Has the magazine market been disrupted the way the book industry has?
On rights, including language and territory
The audio market for short fiction
You can find Douglas Smith at SmithWriter.com and on Twitter @smithwritr