When you read a lot of novels, it feels like it should be an easy leap into writing them. But there are some aspects to think about before jumping into the writing process that will help along the way. 
In today's article, editor Rebecca Monterusso explains more.
Writing a novel is not an easy task. The point is to write. But, there are so many guides out there telling you how that it's easier to procrastinate than get words on the page. How to get started, to plot, to structure, to find your voice.
How do you find your stride amidst all that chatter?
One thing is clear: the only person who can tell you how to write your novel is you. Sure, looking at how your favorite author gathered their ideas, forced themselves to sit at their desk, and revised their first draft into the book you love is an invaluable experience. In fact, reading as many guides as you can on how to write might be worthwhile to help you figure out your own process.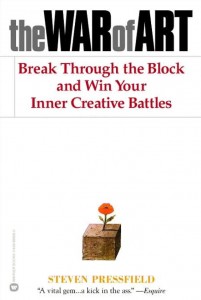 It might also be a case of Resistance (as discussed before by Steven Pressfield on The Creative Penn podcast).
But, no matter your process, whether you've written a novel before or not, there are some things I believe, as an editor and writer, you should consider before rushing your initial idea to the keyboard.
Knowing the following elements of your novel will help you hook your reader, build tension, and payoff the ending in a surprising, but inevitable way.
They will help you keep track of the kind of story you're trying to tell (even when you might lose your way). And, they'll certainly help when it comes time to edit that first draft into a story that works. All without causing analysis paralysis.
1. Genre
So many people misunderstand the concept of genre. Put simply: it's the value at stake in your novel.
For example, action stories turn on life and death. Love stories on love and hate. Crime on justice and injustice.
Meaning, genre describes the arc the character faces on their journey. Will they survive? Commit to their true love? Bring the killer to justice and restore order to the world?
Genre is a fancy way to talk about change. All stories are about change and genre specifies what change the protagonist(s) of this particular story will face.
It's crucial to your novel because it informs the marketing decisions, cover design, and limits the infinite possibilities writing a book offers. Not only that, it helps you get a grasp on the ideas bouncing around in your mind. To figure out what you want to say and the events necessary to get your viewpoint across.
But is Genre that important? Really?
Put simply, yes. Not only for you the writer but for your readers.
Readers come to story with certain expectations. If you've written a love story, readers want to see the first kiss, lovers meet, and the proof of love scenes. Without these scenes, your "love story" will alienate your audience and leave them unsatisfied.
Think of the last movie you went to see. Was is an action-packed superhero battle, a romantic comedy, or something else entirely?
Imagine if you went to see that action-packed superhero battle and no one had superpowers. What if there wasn't a battle? What if instead of the action you were promised, you got a heartwarming coming of age story?
Not that there is anything wrong with a maturation plot, but it's probably not what you went there for. You didn't spend your hard-earned money to be lied to about the type of movie you were going to see.
That's all genre. And knowing your genre will help readers find your story. It will give them something to look forward to. And, if done well, will satisfy their expectations and keep them coming back for more.
2. Stakes
What's at stake is another way of asking what the protagonist(s) stands to lose should they not complete the task(s) they set out to achieve.
If the detective doesn't solve the crime and put the criminal away, injustice reigns over justice. When the couple chooses selfishness over the needs of their partner, commitment and intimacy cannot overpower indifference or hate.
The stakes you choose dictate your genre. They also create tension and build conflict. And nothing moves forward in a story except through conflict.
Knowing the stakes gives you something to throw at the protagonist when you think you're out of ideas. It also hooks your readers. They will want to know how the protagonist(s) gets what they want despite what stands in their way.
3. Point of View (POV)
Who is telling your story and why? Varying levels of point of view (3rd person, 1st person, omniscient, or free and direct) will change the type of story you're telling.
Depending on what you want to say, how you say it makes a huge difference to your readers. For that reason, playing with POV is important to your novel.
Try writing the first chapter using different POVs. How does it change your story and what's to come? What promises are you making to your reader with your specific POV and how does that change when you change POV?
4. Setting
Setting means time and place. Which breaks down to location in time, duration through time, physical setting, and the human or social location (or, levels of conflict). Knowing at least when and where your story takes place limits the infinite.
If you want to write about a heist that takes place in space, that will be very different than one occurring in present-day New York City. A survival novel might play out one way on a desert island and another entirely on an undiscovered planet similar to Earth.
Setting is vital to know. People in different parts of the world act differently. A love story in rural Idaho would be very different than one in Miami.
It's even more important when writing fantasy or science fiction. For example, Victoria Schwab says that world building is the first thing she focuses on when crafting a new story. Knowing her setting lets all the other story pieces fall into place once she gets that final ingredient.
At least considering your setting is a great exercise to writing a novel. It will help other pieces fall into place.
5. Character
When it comes down to it, character=story=character. The debate of which is more important, plot or character, is irrelevant because without one one or the other you wouldn't have a story.
But, it's important to know that characters are more than just their traits and backstory. And though you don't need to know every detail about every character before you start a story, it is important to get to know your protagonist's core.
You get to know their core by knowing what decisions they make.
Robert McKee says that true character is who they really are, which is expressed by the choices they make when under pressure to achieve their object of desire. The greater the risk, the truer the reveal of character.
That means that characters must have wants (and potentially needs). And that they must act on those wants. Wants create empathy. And empathy is oftentimes what brings readers to a certain book.
So, knowing what a character wants is essential to your novel. It determines the choices they will make along their journey.
And, how far they will go to get what they want. Which relates back to stakes and genre.
See how knowing all of this determines the specifics of your particular story?
One last thing to keep in mind when writing a novel is that characters act differently depending who they interact with. Getting a handle on human psychology might help improve your writing.
6. Controlling Idea
Put simply, the controlling idea is what you want to say about the events that take place. If your love story is about overcoming our own selfish worldview, the controlling idea states that in one sentence.
According to Shawn Coyne in The Story Grid, "controlling idea is the one sentence explaining the global value change and its cause."
Put another way, the controlling idea is why you want to write this particular story. It's the core of who you are and why this series of events is important for you to get down on paper.
What do you want to say about the world as you see it?
Knowing that will give you a reason to keep writing even when all seems lost.
Novels are a series of decisions
When you sit down to write your story, you have to decide what to say and how. You pick the characters, build the world, and determine the best way to get your message across.
Not to mention creating the message in the first place. And building events, ordering them, and determining overall structure. The list is endless.
Part of why writing is so difficult is because those decisions are all in the writer's hands.
It might sound wonderful having so much control, but it's not.
It's like trying to pick a career but having no idea what industry you want to be in, where you want to live, or what you want to be doing for the next few years or so of your life. Try narrowing something down from infinite possibilities.
You can, of course, throw all of this out the window and write in whatever way works for you.
But, making decisions about genre, stakes, POV, setting, character, and controlling idea creates limits. Though that might seem counter-intuitive, you can't write a story about everything all at once. Limits help you make decisions in order to tell your story in a way only you can.
Maybe your process is similar to your favorite author's. Maybe it's not. Either way, knowing the kind of story you want to write gives you a better starting point than that vague idea you rushed to put on paper.
And, whether you like it or not, those elements are essential to your novel. You can figure them out before writing a single word or after completing your first draft. Either way, they shape your story.
And which way do you think will keep you writing? Knowing ahead of time, or figuring them out after you've spent so much time (blood, sweat, and tears) getting a draft on the page?
After all, starting a novel isn't usually the problem. Finishing one is. And I believe the world needs your novel.
How many of these elements of storytelling do you know before you begin? And which ones do you figure out after your first draft is finished? Please leave your thoughts below and join the conversation.
Rebecca Monterusso is a Story Grid Certified Developmental Editor, which is a fancy way to say that she helps writers learn to tell their stories better.
She spends her time traveling the world, writing whatever takes her fancy, and deconstructing the many stories she reads on her blog to better understand craft. Ultimately, she believes that stories are the only way to change the world, which makes writers mighty powerful people.
[Typewriter image courtesy RawPixel and Unsplash. Couple photograph courtesy Pablo Heimplatz and Unsplash. Lookout photograph courtesy Nine Kopfer and Unsplash. Letterest photograph courtesy Amadodr Loureiro and Unsplash.]