Podcast: Download (Duration: 57:03 — 46.5MB)
Subscribe: Google Podcasts | Spotify | TuneIn | RSS | More
Many of us wish we had more time to write, but few of us are willing to redesign our entire lives in order to make time for writing. In today's interview, David Kadavy talks about how he changed his mindset, processes, and even his country, in order to pursue a life of writing.
Just a brief intro today as I have been in Spain on a yoga retreat – gotta be a Healthy Writer!
I wish everyone a Happy Independence Day for the week ahead and challenge you to consider whether you really are independent.
I tell my story of being laid off during the Global Financial Crisis in 2008, and how I swore then that I would never be dependent on one company for my income again. I now make a living from multiple streams of income – and if more authors did that, there would be less of an issue with some of the dominant platforms making changing that impact the livelihoods of writers. How can you expand your streams of income so as not to be dependent on one company?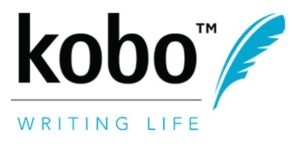 This podcast is sponsored by Kobo Writing Life, which helps authors self-publish and reach readers in global markets through the Kobo eco-system. You can also subscribe to the Kobo Writing Life podcast for interviews with successful indie authors.
David Kadavy is a creative entrepreneur, a best-selling author, and podcaster. His books include Design for Hackers and The Heart to Start, Win the Inner War, and Let Your Art Shine. And he also has several mini books for creators.
You can listen above or on iTunes or Stitcher or watch the video here, read the notes and links below. Here are the highlights and full transcript below.
Show Notes
Accidentally getting an offer to write a book
Struggling to write a second book
Blogging as a way into finding our writing voice
Redesigning our lives to write and produce more
Finding constraints that make it easy to do the things we say we want to do, like write
Disconnecting from a problem in order to incubate solutions for it
On the digital nomad lifestyle and tips for exploring places to live
You can find David Kadavy at kadavy.net and on Twitter @kadavy
Transcript of Interview with David Kadavy
Joanna: Hi, everyone. I'm Joanna Penn from TheCreativePenn.com and today, I'm here with David Kadavy. Hi, David.
David: Hello, Joanna. Thank you so much for having me. I'm very excited to be here.
Joanna: It's great to have you on the show. Just a little introduction.
David is a creative entrepreneur, a best-selling author, and podcaster. His books include "Design for Hackers," and "The Heart to Start," "Win the Inner War," and "Let Your Art Shine." And he also has several mini books for creators which we will talk about.
David, start by telling us a bit more about you and how you got into writing.
David: Sure. I assume that this is a little different than it is for a lot of you listeners in that I never wanted to be a writer.
In fact, as I was a kid, I hated writing. I thought it was the most boring thing that anybody could possibly do. I actually vividly remember reading something from Stephen King where he was saying, "Oh, when I was a child, I was on fire to write." I said to my brother, "That's ridiculous. Who likes to write? It's the most boring thing anybody could possibly do."
And he said, "Well, the way that you feel about drawing, that's how he feels about writing."
And so that was my thing. I was really into drawing. I was really into art. I studied graphic design in college. I went and worked in Silicon Valley as a web designer.
Somewhere along the line there, I started writing voluntarily on a blog and then somewhere along the line there, I wrote a blog post. It was popular. I had not just one but two book deal offers in my inbox from that blog post.
For some reason, I decided, "Okay, yeah. I'll do this. I'll write a book." And I think some people in my life were maybe a little worried that I would get like a writer's block or something like that and I thought, "Well, I've done creative work before. I've certainly been blocked doing that. If I get writer's block, that's no problem. I can get through that."
So I went ahead and wrote that first book, "Design for Hackers" is the first one and it did well but it was a process that I didn't want to repeat because I made myself very miserable writing that book. I did get blocked but I didn't have any idea how to handle it.
The only way I knew how to handle it was to simply lock myself in my apartment for 6 months and cut out my entire social life and just spend 12 hours a day banging my head against the wall to get 15 minutes of flow and then get up and do it the next day. It was the worst winter in Chicago history and it was a really miserable experience.
So as I came out of that experience of writing that book, oddly though, I still felt like I definitely am going to want to do this again. I'm one of these people who I think like a lot of your listeners really feels the need to create.
I don't feel right if I'm not putting something out there and it turned out that writing was this new medium, for me, new medium that I knew I was going to want to do it again but I couldn't do it that way.
So that's where I started to get more interested in the emotional aspects of making your creative work happen and the creative productivity aspects of it. So that's how I ended up kinda doing the things that I'm doing these days.
Joanna: You said you started with blogging. I think blogging is almost a deceptive way in, especially for people who might be more confident with websites and graphics stuff. Because it's almost like you're not writing and especially, there's no rules like there is in creating a big book, like an important book.
And you've recently put a blog post up about 24 things you learned about publishing, in publishing 3 books in 6 months. And you talk a lot about this like you don't have to write this big, important book.
Can you talk a bit about how your publishing life has changed as well from that and why things are so different now?
Why are things not miserable?
David: Right. So the amount of time between my first book and my second book was six years. The amount of time between my second book and my fourth book and I'm using the word book a little loosely because we can get into how short some of those books are, that was six months.
I really had a huge shift in my approach to the idea of publishing and what is a book. I think one of my big catalysts for that was I had a conversation with Seth Godin on my podcast a little more than a year ago and he really drove home the point that if you're going to be publishing a book, you're going to be head of marketing for your book.
So you need to learn how to do that and to do that, you just keep on cranking out books and you always have something new that you can learn. That was really a revelation for me especially because I got so lucky with my first book.
I wrote a blog post and a book deal falls in my lap and then on top of it, people actually wanted to read that book. So there was a little bit of not only assuming that I could go ahead and do the same thing and expect the same results when in fact, I was quite fortunate the first time around.
But then there was also how do I follow up this success? My first book was top 20 on all of Amazon on launch day. It did very well for a book in its category. It did pretty well for any book as a standard for any book.
But then, I just got so scared about putting that second book out there. So I think that conversation with Seth really helped me change my mindset as far as getting books out there and trying to enjoy the process as well.
It's like seeing it as a journey that each book that you put out, you have something new that you learn and the things that you learn doing this book make that next book so much better. So that's the way I'm thinking about it more now.
Joanna: You're relaxing into it a bit and not taking it seriously but not taking it so seriously that it becomes this massive, insurmountable thing.
"The Heart to Start" talks a lot about facing up to this mental programming and fear that…you talk a lot about fears and anxieties and I know that resonates with a lot of my audience because mindset is something that we all struggle with.
What were the other programming issues that you tackled in terms of mind programming and how did you change some of that?
David: First of all, I'm surprised kind of to hear that your listeners can relate to that because it seems like your listeners are such accomplished authors and they have so many books coming out that they're past this thing but for me, it's a continual struggle.
It's especially something that I struggled with very early on. And as far as like mental programming or deprogramming that mental programming, I think for me, the biggest thing was just recognizing that you can make whatever you want, because when I was a kid, I wasn't surrounded by people who were authors or who were entrepreneurs.
If I read a book or I played a video game or watched a movie, it never dawned on me like, "Oh, real people just like my neighbor or my parents made these things. I could make something like that." So simply just understanding that it was a possibility to make things I think was the biggest thing for me.
It's happened very slowly and accidentally just kind of doing one little thing after another before I start to realize, "Oh, like whatever fantasies I might have in my head about something that I could do, I could actually go ahead and do that."
It's still scary so how can I kind of find a little handholds to get the leverage to pull myself out of whatever it is that is holding me back from doing those things? And that's a lot of what I explored in "The Heart to Start", which is a book really all about how there is this advice of just get started.
Which I think is really fantastic advice except for it's very difficult to follow. Whenever somebody told me that, I was always left wondering, "Well, all right. What do I start with? How do I start? And what about all these terrible things that could happen?"
And so that book was my exploration of how to actually start in a way that is effective not only for other people and not only for my 25-year-old self but also for my present self. Because I often find myself getting caught up in the same mental or emotional traps all the time and I remember like, "Oh, remember I wrote this thing about how to handle this and one, I should be consistent with this stuff that I wrote."
So it's kind of using cognitive dissonance to my own advantage but it's also I'd formalize these things so actually, I have a handbook for myself to follow to move forward and create the work that I want to create.
Joanna: That's so funny because I have exactly the same thing with "The Successful Author Mindset" which I read my own chapters and I'm like, "Yeah, listen to yourself. You should recognize this is part of the process."
It happens every time and you have to go through that part like it is a cycle and reflecting on what Seth said or what people like Steven Pressfield say, this creative process, it has these stages and it's not like you can skip any of those stages. One of those stages is fear and anxiety and it seems to happen wherever you are on the journey unless perhaps, you're a sociopath.
David: Yeah. And if you are, then hey, go for it.
Joanna: But seriously, every time I talk about fear and anxiety and self-doubt on the show, it's what people go, "Oh my goodness. I feel that." And that point when you look at your book and go, "Oh, this is terrible."
It's interesting, again, this iterative process because you spent time in Silicon Valley doing web design. No web designer or Silicon Valley programmer will sit down and create a perfect thing straight off.
David: Right.
Joanna: Do you think that the lessons of online can transfer into the book world in that way?
David: Absolutely. I think this is a great advantage that I've had is that I've gone through that creative struggle, and you're right. You don't sit down and make an interface for a web app in one go. You try especially early on. You try.
You're wondering, "Why is this so hard?" But then eventually, you realize there are starting to emerge in things like UX design, there is different methodologies or processes that you can follow that will pull out those little pieces that you need to put together into something cohesive and make that creative work happen.
I think that is definitely an advantage because in design, it's a little more tangible. You have a sketch on a paper and eventually, you're going to turn it into maybe a mockup and then eventually, it's going to be code.
It's not even going to be static code, it's going to be dynamic code. The application is going to be drawing all the stuff.
But when you're writing, you're writing and you write a couple of words and you're like, "Oh, this is awful." And it's on the screen. It's in like nice, clean typography as if it's in a book or something and you're thinking, "How is it ever going to look like this thing in a book?"
They look so similar. I feel like it's more difficult to internally understand that there really is a process that needs to happen underneath all of this that is invisible. That you need to actually look inside and explore what's going on with you emotionally and what sort of questions you have in your brain and collect those things and let them incubate.
And then put them together into something that is cohesive and makes sense and is a book that people will open the pages and they're like, "Oh, this is a book and I'm reading it and it's comfortable and I enjoy it." So to get to that process is definitely not straightforward.
Joanna: I think you've hit the nail on the head there about the fact is with writing, what you put on the screen is what does look like the book whereas when you're programming and I have some programming experience, it doesn't look like it.
Or on a blog, you go to the HTML and it's not the same. That's a really good point and I think when editing, I print out. When I edit, I edit by hand. And so it looks different to what I saw on the screen but hopefully, some people listening will find that helpful.
I wanted to ask you, at the beginning of "Heart to Start," you say that you "Redesigned your life to make writing your top priority and ended up quadrupling your writing outputs."
Now everyone listening now wants that, me included. Can you give us some tips?
How did you redesign your life to make writing your top priority? That's a big statement.
David: A couple of years ago, I was on a retreat in Mexico and I was spending a lot of time with some friends of mine and we take a whole week and we really explore what's going on in our life, what are we doing now, what do we want to do in the future.
It took me a while to like come to terms with this thing. I really want to double down on writing. I want to explore things that are interesting to me and share what I learn along the way and oh no, this is gonna be difficult.
Part of making that happen was I moved to Columbia. I think like a designer in a way that if you're a designer and you have a problem that you're trying to solve or an objective that you're trying to meet such as you want to double down on writing, you want to make it as a writer, well then, you've gotta move things around in a way that's going to help meet that objective.
And so one way to do that or a principle that's very common in design is the idea of constraint. So constraints that are behavior-shaping constraints. So moving to Columbia is one behavior-shaping constraint because it makes me less likely to say, "Oh yeah, I'm just gonna go to New York for the weekend," or, "Oh, I will totally accept this unpaid speaking gig," or something like that.
Looking for those constraints in all parts of my life. So one of those is having a morning routine which is a great constraint because first of all, morning is the best time to get any sort of thing done. I think about the airport of O'Hare where I used to live in Chicago is notorious.
It's a notorious airport because it has a ton of delays but it only has a ton of delays if you fly out sometime after 10 a.m. So if it's 6 a.m. or 8 a.m, all of the chaos that causes delays, all that stuff hasn't had a chance to get in the way.
The same thing is true of your life depending on your lifestyle. If you have children, it might be a little bit different. But you get up in the morning, things haven't gotten a chance to get in the way so let's do the most important thing. So really making a habit out of writing which was something I was totally against before.
I used to be one of these people who was just like, "Oh, whenever I'm inspired, I'll do it. I don't want to force writing. It's not going to be as good if I do that."
I really questioned that belief and started making a habit and most importantly, a small habit because I think when I had tried before, I would make a habit of say, I'm gonna write 1000 words a day. What happens when you say that you're gonna write 1000 words a day when you're not a super-experienced writer. What happens is you write 1000 words and then the next day, you write 1000 words, and then the next day, you oversleep your alarm or your oatmeal gets mushy or something.
You make some excuse about why you can't do your habit on this day. And so I just try to be easy on myself like let's just string it together.
Like this morning was a morning where I wasn't really able to get in a huge two-hour writing session that I typically do now but I took 15 minutes and I got quite a bit of writing done in that amount of time.
And so making a habit of it and then as far as word output, actually making a shipping habit as well where I was shipping a 500-word post on medium every single day for quite a while and a lot of them were really bad but something happens.
After a little while, you do it enough and suddenly, one day, you wake up and like, you can see a 500-word post in your brain. You can see the whole thing and you can write it and it ends up being good and it ends up getting noticed and it ends up getting picked up by publications and stuff.
That was really a surprise to me that if I force myself to write and it's much easier to force yourself to write when you have that habit because it becomes harder to not do your habit than it becomes to do your habit then things start to happen. I did measure my word output from one year to the next and it was 4X and things were happening with my writing too.
So that's when things were getting picked up and I was starting to get my second book out and stuff. And so those things really, really help.
Finding those constraints that will make it easy for you to do the thing that you want to do and hard for you to do the things that are going to prevent you from doing that thing.
Joanna: You do have a tips list on your website so we'll do a call to action at the end for that which is fantastic. I want to come back to the Columbia thing because there's people going, "What? What? He moved to Columbia?" Like, "What the hell?"
David: Not a city, not the university in New York, the country, Columbia.
Joanna: Why Columbia? And any sort of lessons learned about moving to quite a different culture?
David: I told you a little earlier about how when I wrote my first book, it was the worst winter in Chicago history. So after that happens, I decided I wanted to treat myself. And so the next winter, I said, "All right. I'm going to go somewhere warm."
I went to Buenos Aires for a couple of weeks. And then I was like that worked out well. So the next year, the next natural destination was Columbia just because, I don't know, I had heard about it. This place called Medellin and how it's the city of the eternal spring and everything. And so I went and that was five years ago and I came back like every six months, and two years ago I moved here full-time.
It turned out to be a really great place to do creative work and be a writer. I noticed, and this is something your listeners can try, is if they have done an extended trip somewhere or they've done work somewhere else or in some sort of environment is like look at the work that you did while you were there.
That was something that I noticed. I was rereading an article of mine that I had written while I was spending a couple of months in Columbia and I was like, "This is some of my best work. Why is that? Oh, because I'm just happier in this place."
I never did spend another winter in Chicago. The last winter I spent there was 2010. And so now I've been in Columbia for two years.
Medellin is great for me. It's the city of the eternal spring. It's roughly room temperature all year round. The sun rises and sets at the same time. So these are things that make it so you can really get into a routine.
You're not like going through these seasonal disruptions which can be great for your creativity sometimes but they are disruptive to having any sort of consistent output. And so I'm able to really get into a rhythm, have my morning routine. I can go outside. I don't have to worry about what I'm going to wear and I can have a very healthy sleep schedule because the sun rises and sets at the same time.
You don't have these things where it's dark at 3 p.m or it's light at 10 p.m. That sure happens in Bath. And so there is those things and there is also the disconnection from your work.
In the research or reading that I've done about creativity and what makes great creative work happen, you find time and time again that disconnecting from a problem allows it to incubate and then results in a better solution later on or a quicker, easier solution later on.
Now that's difficult to do in a driven place like Chicago where everybody's very career-oriented and everybody's go, go, go all the time. It kind of makes it kind of hard to relax.
So a place like Columbia is great because the culture really values the present moment. They value spending time with friends and family. And so it's just way more laid-back.
When I get out of my routine of writing and I go outside, I'm in this more laid-back environment plus after being in this mental world of English all day long, I go out into the world and suddenly, I have to switch to a different language.
That's mentally very challenging. It helps me disconnect from that work. My girlfriend and I only speak Spanish to each other. She doesn't speak English. So I'm operating in a completely different language and headspace when I'm not working and I feel like that disconnection helps me with my writing.
It's one of these things that I've seen Hemingway write about. It's like you do your writing session and then until your next writing session, you wait and you don't think about writing. How do you not think about writing? You just don't do it.
Joanna: Talking of Hemmingway, we've just come back from Spain and we were talking like saying, "Oh goodness. Maybe we should move to Spain." We'll have to come visit you in Medellin.
David: Please do.
Joanna: But it's interesting because that is one of the cities that people talk about now that has become quite a digital nomady type space. Obviously, we're not on a digital nomad podcast.
Before we finish with that, are there any resources that you can point people to if they're interested in Medellin or Columbia or digital nomadism type thing?
David: I can only think of the things that I've written suddenly.
Joanna: That's fine.
David: I've written a post about mini lives which was sort of my philosophy of living in a place for a couple of months at a time and getting a feel for what it was like to live there which was what led to me moving here full-time. That's on "Observer."
There's a how-to post about how to manage the logistics of something like that on my blog, kadavy.net, if you search for "Mini lives Kadavy" in "Observer" or find the kadavy.net link for those two respective ones. You'll find things there.
I also recommend, if you are fantasizing about going and living someplace, go on Facebook, find the expat board.
There's an expat group for whatever town it is that you are thinking about living in and join that group and look around. Now I will say that you're always going to find a little bit more negativity than is actually exists because somehow, these expat groups on Facebook attract that attention, so just that caveat, but you'll find all sorts of really valuable information.
You're wondering about, "Oh, I've got kids that they need to go to school or what sort of schooling options are there," somebody has already had that discussion if you use the little search tool in the Facebook group. And so just doing that can really get you going.
I would also recommend one thing that helps is to just get on Google Earth and go visit the place and walk around on the streets. That kind of gets you into that state that can propel you forward to actually making it happen.
Joanna: Fantastic. And it's funny. I mean I've moved countries a lot and…but to very similar cultures and I don't speak Spanish yet but I say, yet, which is hilarious.
David: It'll come.
Joanna: I am married and I do think pillow talk can really help with your language learning. So I'll just have to get my husband into Spanish first.
Let's talk about your publishing choices because "Design for Hackers" published by Wiley, very respected publisher, did very well for you. Now, you're indie.
What are your thoughts on publishing choices for authors these days and why are you choosing your path?
David: I sort of feel like I didn't have a choice. I did have that first book with Wiley and when it came time to write another book, I felt like it wasn't gonna be a fit for Wiley.
I slowly came to the realization that I didn't actually know how to get a book published. So I read some resources, I did the whole thing going through Publishers Marketplace and looking for the right agent and doing a ton of market research trying to figure out the positioning of the book and which agent would be right for it.
I wrote the proposal, spent months on that and sent it out to some agents and got a really lukewarm response. Nobody was jumping on it. And that was crushing. I assumed that this would be easy as if I can say to best-selling author which so many of us are…
Joanna: Certainly on this podcast.
David: I thought it would be a lot easier. I went back to the drawing board and I did it again and then again, kind of a lukewarm response.
What I slowly started to realize was that as I was writing these proposals and as I was thinking about what these agents wanted to see and what publishers were publishing, I came to the realization that it wasn't a good fit for me.
I think more and more, this might be even becoming more true is that traditional publishers are looking for traditional authority triggers. They're looking for you are a Stanford professor or you are a journalist at a prestigious publication. You were CEO of this Fortune 500 company because that sells books at the scale that is required to support the traditional publishing industry.
And the more and more I thought about it, the more and more I felt pressured to try to find those authority triggers in myself which there aren't. I didn't go to an Ivy League school, I didn't work at a big corporation, these things. I started to realize like, "Oh, that's not me. I've never wanted any of those things. I don't go for those things. I like to figure things out for myself."
And so while I do hear a lot of stories about people who get dozens and dozens of rejections, I didn't get a ton of rejections but it was just enough for me to say "You know what, I'm just going to figure this out for myself." Because I just got impatient.
It had been almost six years since my previous book came out. I was starting to feel like I didn't deserve to exist, what it feels like when you aren't creating things and I need to get something out there.
What I found though in the process of doing it, the indie publishing, was not only that I knew very little about how to make it happen and I knew very little about how to really sell the books and market them even though I had done it all before. But this was a different thing where you have to make people care. But I also realized that I have all the skills that I need to be my own publishing house.
Now I know that you're not big on the self-publishing name, we talked about that on my podcast. You are more into indie publishing but I'm literally a self-publisher. I do the writing. I do all the page layout because I'm a designer…
Joanna: You're a designer. That's different. If you're a designer, you can do that stuff.
David: I do the HTML and CSS to code the Kindle version, the e-book, which is super simple if you know HTML and CSS are not that complicated languages. And I've got marketing experience and so I can do all those things.
I did get help from my readers on editing. I crowd-edited using Google Docs. I did get help there so maybe I am indie and not self-publish. I should not give myself so much credit.
But that was a really wonderful feeling to start laying out my book or to lay out the Kindle version of the book and to look at it and realize like, "Oh, this is exactly what a traditional published book looks like and I'm able to sort of make those smoke and mirrors," which let's face it, it's kind of what they are.
They're just smoke and mirrors on some words that they could be just typed on a typewriter and not look so fancy and they might have a little less impact. But, you know, you get the design going on it and suddenly it's like, "Wow, this is a book."
That was a really amazing feeling to realize that I had the skills to do it and that the tools are out there to do this and the only thing that had been standing in my way all this time was my own ego, was that I had this first book that was successful. This next one has to be more successful or the next one has got to be a "New York Times" bestseller.
All these, I realized now, delusional ideas that I had that were really, more than anything, just holding my work inside of me and preventing me from making my next book real.
And so that is how I arrived at this whole self-publishing adventure and I can't say that if I did find a good traditionally published deal that I wouldn't do it but I'm glad to know that I have the option. I'm also glad to know that if something like that were to happen, I would have some negotiating leverage that way. We spend so much time really asking for permission to do something that we don't need permission to do.
Joanna: That's true.
David: Just put a book out there. We don't need permission to do that but here we are groveling to the gatekeepers asking them to pick us and if we have nothing to show to make them want to pick us, then what negotiating leverage do we have? None.
But if we already know how to write books and sell books and publish them ourselves, then they can see that and suddenly, we have some leverage in the game because if you can sell books, they want to sell books too.
Joanna: It's true.
David: You should learn how to sell books.
Joanna: Regardless. And if you get a deal, you still have to sell your own books. That's just the way it goes.
The final thing I wanna ask you about, so one of these short books that you've been writing and something that you might not have got permission so as to do because you've put it out so fast is "Make Money Writing on the STEEM Blockchain."
David: What does that mean?
Joanna: I know. And everyone is like, "Oh no, she's talking of Blockchain again." So I've talked about Blockchain. I've interviewed some people about Blockchain technology.
We don't need to get too technical and of course, you have a book about making money writing on the Steem Blockchain but it says, "Steemit is a fundamental shift in how writing is monetized." And that sounds exciting.
Can you give us high level thoughts on the Steem Blockchain?
David: High level. I will try very hard. Yes, it's a very niche book.
I was super excited to find Steem or Steemit or a Blockchain-backed social media because there is a big problem in media especially that I've seen working in Silicon Valley or starting my own media companies and being a writer.
Let's just use this as an example. When you're writing, when you're using Facebook, you are working for Facebook. Facebook has no value without what you contribute to it. So whether that is an article that you write or you like something which is a signal that this is good content or you comment on something, you add to the discussion or you talk about in the group about how you get a visa in an expat group.
And Facebook is worthless without that but it's so collective. There's so many people contributing to it. And so how could they possibly reward people for their contributions. They are what you've probably heard is the centralized model.
They have a database, they control the database, and our enjoyment of Facebook alone or whatever we can squeeze out of the eyeballs that we can get off of Facebook is our compensation for what we contribute to Facebook.
It would be impossible for Facebook, using traditional banking systems, to pay people for their contributions all around the world. I mean it would just be a complete mess.
So the way a Blockchain works and I'll try just not getting too far in the details with it is that you can reward people for their contributions. So the same way people have heard that computers push power to this network and that mines bitcoin, actions that you take on Steemit, much like actions you would take on Facebook, commenting, sharing something, liking something, uploading it, all of that is mining a cryptocurrency.
Now why does that cryptocurrency have any value? Because you can use it to promote things. If you have a lot of cryptocurrency, you earn more cryptocurrency. It gives you more influence in the network.
And then aside from that, and this is something that a lot of the cryptocurrencies out there only have this component, which is the speculative investors on the outside. So there's all these virtuous cycle stuff going on that make these tokens worth something and these tokens are distributed as people take actions on this network.
I have earned $4000 so far. I've cashed it out into U.S. dollars of this cryptocurrency. My account is worth, I don't know, another four or five. It goes up and down depending upon the cryptocurrency. That might not sound like a lot of money, that might sound like a lot of money but the cool thing is, nobody paid me a dime to read my writing.
It was all the fruits of the collective project that is Steemit being distributed to all the people who are contributing to it.
So I think of it this way that Facebook is digital sharecropping, Steemit is the community garden where you get to eat the vegetables but you also get to take them to the farmers market and sell them off and make a little bit of money on the side.
Joanna: When you were talking, I think it clicked a bit more. I don't know whether this is why they call it Steemit but it seems like all the people doing stuff are like lots of little people running and it's kind of moving the train, right?
It generates steam that moves the train. Is that kind of an analogy?
David: Yes. I think that it is that because it's at least recognizing that these sites, whether it's Facebook or Twitter or YouTube, they're community projects. It is the greatest community project in the history of humanity and who is reaping all the benefits?
When I say all the benefits, I'm exaggerating but it is these centralized companies who deserve compensation for the amazing things that they've created. Do they deserve so much compensation? And a lot it is the problem with the model.
Something like Steemit is decentralized, meaning that there is not one entity that's controlling everything and it allows the value to flow a lot more freely.
That's one reason that I was so excited about it, that even though hardly anybody wants to read a book about Steemit, I had to put this thing out there because I'm that excited about it.
Joanna: I am too. And I agree with you, Google and Facebook and Amazon, they deserve the success they have had but it's like everyone is reaching a point of…it turns into a monopoly in a way. It's not a monopoly but there's all those words.
It is very locked up in these big companies and Steemit and other Blockchain stuff, it seems slow in coming. In your circles, in the Silicon Valley circles, some of your friends are much more into this but many authors are only just discovering WordPress. It's a slow niche in terms of technology.
What do you see? 10 years ago, there was no Kindle, there was no iPhone. Well, we're just over the 10-year mark.
Do you see in 10 years, we will be publishing, distributed on the Blockchain, we will be monetizing through Steem and things will have changed?
Or will Amazon and Google and that lot have their own Blockchains and keep it sewn up?
David: First I'll acknowledge that this stuff is very complicated and you can listen to it and say this will never catch on because it's so hard to understand.
But for anybody who says that, I say go on YouTube and search for the Good Morning America host trying to understand the internet in like 1993. You've got Bryant Gumbel and Katie Couric, like what's the internet? So does it work?
Humans as a group can learn things.
Now to your question about will we be publishing on the Blockchain?
I personally would be very surprised if that didn't happen, if we didn't start publishing on the Blockchain. Now I obviously have no way of knowing but I feel like I've seen some technological shifts in my life and I feel very confident that not necessarily Steem or Steemit, it's the idea behind Steem or Steemit, it or something like it will, I think, monetize a lot of things.
We're seeing things with Blockchain where you can buy a share of your musician's songs and you're going to get paid a share of the royalties when they're using the Blockchain for that. I feel like that's kind of a shortsighted idea. Or there is a browser like Brave where you can buy basic attention tokens and they're blocking ads all the time but they're distributing these tokens to all the site operators of the sites that you visit.
We're starting to see all these different ways of approaching it and it's really just the idea of how can we get value to flow from one place to another without all these chokepoints of oh, well, you're in this country and I need to pay you some money so I'm going to send it to the bank and then it's going to take three to five days.
Your bank is going to have to check with my bank to make sure that the money is actually being shifted, like all these very slow things. When with Blockchain or cryptocurrency, you can transfer something pretty much immediately whether it is actually a cryptocurrency or it's just another line in the ledger of this happened, we can be confident that this happened because it's not sitting on a server that some company controls.
It's a shared database that computers around the world are checking with one another to make sure that this thing happened and that that can't be changed. And so there are so many different ways that that could play out.
I could totally see something like some sort of e-reader that's Blockchain backed. And I also see it as Blockchain can allow readers, your fans, to get in on it too a little bit because that's part of the problem or the paradox that there is with information right now is nobody wants to read information unless they know it's good.
They can't read the information unless they read it and they're not going to pay to read it unless they already know that you're great. Blockchain breaks that down.
And then also if you're a fan and you like something, like say you listen to my podcast and you share it with a friend, well, don't you deserve a little something? I think so. I think you deserve a little piece of the pie.
I could see how it could be a tokenized system where you're getting a little piece of whatever it is that's being distributed in a Blockchain environment of books or something like that. So hopefully that's not like too far out there but that's a little bit of what's going on in my head. I still need to think it through myself.
Joanna: I think everyone is thinking this through. I've heard people talking about universal credit ideas where it's based on your behavior, even your data or your DNA or what you've shared becomes monetized in some way because that's the future. We won't be doing physical work or whatever.
I think what we're talking about, it feels like a 10-year shift. It feels like another internet type of thing, like it's a big shift. But so many things are broken with whatever they are, the big companies. This is great.
So we can't go into this in any more detail but your book, "Make Money Writing on the STEEM Blockchain" is fantastic and I advise people to go and check it out if they are interested in that topic.
Tell people just a little bit about your podcast and where they can find you and your books and everything you do online.
David: Sure. My podcast is called "Love Your Work." It is a podcast where I talk to creative entrepreneurs, people like Joanna Penn or Seth Godin and I find out how is it that they found this path that is so uniquely theirs.
They can go ahead and listen to that podcast anywhere they find podcasts. They can also find at kadavy.net/podcast.
There's an interview up there with Joanna if people would like to hear me interview her and other than that, you can find me on Twitter, Instagram, @kadavy, Kadavy Author on Facebook and then, of course, I've got all my books on Amazon and "The Heart to Start" is wide so it's pretty much you can get it anywhere.
Joanna: Fantastic. Well, thanks so much for your time, David. That was great.
David: Thank you so much.
(Laptop image courtesy Ben Kolde via Unsplash.)