Podcast: Download (Duration: 1:02:09 — 50.6MB)
Subscribe: Apple Podcasts | Android | Google Podcasts | Stitcher | TuneIn | Spotify | RSS | More
Building a career from writing books requires sustainable creative practices as well as looking after your business and your health. In today's show, I talk to the wise and lovely Toby Neal and I come away refreshed, so I hope it helps you wherever you are on your author journey.
In the introduction, I expand on the latest developments in voice technology: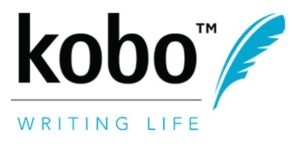 This podcast is sponsored by Kobo Writing Life, which helps authors self-publish and reach readers in global markets through the Kobo eco-system. You can also subscribe to the Kobo Writing Life podcast for interviews with successful indie authors.
Toby Neal is an award-winning, USA Today best-selling author of mysteries, thrillers, and romance with over 30 titles. She's also a mental health therapist, a career that has informed the depth and complexity of the characters in her stories.
You can listen above or on iTunes or Stitcher or watch the video here, read the notes and links below. Here are the highlights and full transcript below.
Show Notes
Examples of how the high production business model can work
Tips for gaining sales traction with a new series
Taking care of author health while producing a lot of work
Book marketing tips and how Toby uses her team to help with that
'Retailer proofing' an author business and selling direct
You can find Toby Neal at TobyNeal.net and on Twitter @tobywneal