Podcast: Download (Duration: 1:06:54 — 54.4MB)
Subscribe: Apple Podcasts | Android | Google Podcasts | Stitcher | TuneIn | Spotify | RSS | More
Writing deep in a genre you love is a great way to make a living with your writing. In today's show, Iain Rob Wright shares his tips on writing horror and also becoming a successful full-time indie author.
In the intro, I mention the 'future of digital journalism in question' [The Guardian], even as Spotify buys Gimlet Media and Anchor. Is the future audio-first? [Recode] Google has also announced Live Transcribe, an app that takes real-world speech and turns it into real-time captions using just the phone's microphone [Google Blog].
Vellum now has Large Print, mass market and international print sizing. Click here for my Vellum tutorial. Plus, my first fiction self-narrated audiobook is out now, A Thousand Fiendish Angels [Audible US | Audible UK | Google Play | Other stores]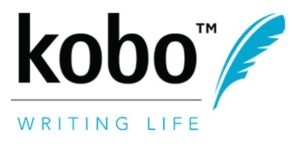 This podcast is sponsored by Kobo Writing Life, which helps authors self-publish and reach readers in global markets through the Kobo eco-system. You can also subscribe to the Kobo Writing Life podcast for interviews with successful indie authors.
Iain Rob Wright is the bestselling British author of over 20 horror novels in a number of subgenres, including the apocalyptic novels The Final Winter and The Gates.
You can listen above or on iTunes or your favorite podcast app or watch the video here, read the notes and links below. Here are the highlights and full transcript below.
Show Notes
Writing horror that's based in hope
Tropes in horror and cliches to avoid
Success through subverting tropes and doing things first
On the wide variety of opportunities available to authors with streaming services
On choosing to go deep or wide with an author business
Financial security when sticking with one genre
Persistence with advertising and seeing returns on investment
You can find Iain Rob Wright at IainRobWright.com and on Twitter @iain_rob_wright