Branding is one of those buzz-words that can turn off creatives, but essentially, your brand is your promise to the reader. 
It's the words, images, and emotional resonance that people have when they hear your name or your series/book character. 
In this article, Belinda Griffin from SmartAuthorsLab shares some thoughts on how to build your authentic brand. 
If you're like most self-published authors, there is one thing you want more than anything else.
Exposure.
That's the greatest challenge for any indie, raising your author profile and lifting your book above the vast competition.
You're probably already juggling a dozen or more tools and tactics in the hope of getting more visibility and then someone throws the word 'brand' into the conversation.
What on earth is that? Surely more gimmicky marketing fluff that you shouldn't waste your time with.
But guess what, you already have a brand! Yep, whether you like it or not, and even if you've never given it a single thought, you have already branded yourself.
That's not to say, however, that you have a strong and recognisable brand or one that represents you in the way you may hope.
Fortunately, we can fix that.
An authentic author brand can help you stand out from the crowd and give you the exposure you crave.
And no matter where you are on your author journey, it's not too late to build yours.
What exactly is a brand?
Brand is everything people perceive you as. It's your personality, every word you write, the fonts and colours you use, the way you make people feel when they read your books or visit your website.
Many people wrongly equate brand to a logo or website colours and although these are brand elements, a brand is much more than just these graphic aspects.
Nike has one of the world's most famous logos and taglines (Just do it), but its brand is made up of other things too, such as customer service and quality of products.
Just as it takes more than a hat to be a cowboy, it takes more than a designer prattling on about texture to make a brand. Seth Godin
A brand is a consistent promise to a customer about what they are going to get, in terms of product quality, customer service and more, and how what they get will be different from the competition.
Brand is also about recognition – Starbucks and Costa are both coffee shops, but what makes them different from each other and different from an independent high street coffee shop?
Once you start building your author platform and put yourself out into the world, people are going to get a sense of who you are and what you do and form an opinion based on that no matter what.
Even if you've never consciously considered which colours to use on your website, the ones you're currently using are saying something about you.
So it's wise to take control of your brand and help people to believe the things you want them to believe about you as an author before they draw their own conclusions.
Why branding confuses you
There is a lot of confusion about brand and how to go about branding someone or something and the reason for this confusion is because brand is largely something intangible.
A brand is like a person in that you can recognise it by a name, but it is made up of all sorts of different attributes. Some of these are physical, such as the style of clothes or haircut someone chooses, but others are less tangible, such as personality or sense of humour, the way a person makes you feel when you're with them.
For a company, or an author, a brand will have physical attributes, such as a logo, but also attributes, such as values, that are communicated in other ways.
People make associations with companies and products based on their experiences, as well as what they hear from friends or what is reported in the news. For example, Amazon has been a much loved brand for it's great customer service, speedy delivery and convenience. But reports of poor working conditions and tax avoidance have at times negatively impacted its reputation and therefore its brand.
When someone says Coca Cola, Apple or McDonald's you form an immediate association with those names. They each have well known logos, but you also have an opinion about each of those companies and their products based on your experiences and what you have heard from others.
Why your author brand matters
What you think of companies like Apple and McDonald's will also depend largely on whether you're a target customer or not. You may think Apple makes hyped-up overpriced gadgets and that McDonald's offers cheap, tasteless, processed food. But then you're probably not the customer that Apple or McDonald's wants to attract.
Brand not only tells the world who you are and what you stand for, it also encourages target customers to align with your brand.
Marmite is a great example of a brand that knows its product splits opinion. By running the 'Love it or hate it' campaign Marmite not only acknowledges that not everyone likes the product, it also encourages a greater affinity among those that do love it. Not British? Find out what the fuss is about with Marmite here!
If you're tech-savvy and love new technology, always after the latest and greatest new gadgets and willing to pay high prices for them, you will align perfectly with Apple's brand. If you are consistently impressed with Apple's devices and knowing you have the latest product gives you a buzz, then that emotional connection and consistency will also make the price tag irrelevant.
My husband just bought a new pair of trainers and explained they could be part of his birthday present as they were expensive, "But they're Nike Air…" was his justification for the price. That is the power of brand.
As an author who is fully in control of their brand, you can more easily attract your ideal readers and they will form a deeper connection with you. Something that concerns many authors is 'selling' their books.
Create a strong, authentic brand that connects with the right readers and you will never have to 'sell' a book.
7 ways to build your author brand
When authors start out, they generally don't have branding at the front of their minds. The trouble with this is it's easy to accidentally build a brand that doesn't say what you want it to.
It's not too late to put this right.
There are seven best ways to start building an author brand with purpose and they aren't necessarily what you think.
1. Identify your reader
First up you need to identify who are your ideal readers.
Who is it that will align best with the books you write and who is most likely to buy?
In marketing we know these as customer personas, they are the semi-fictional characters that embody the qualities and characteristics of the people we're trying to reach.
It can take some time and effort to define your ideal customer, but it will be worth it. When you know more about them, where they hang out online and what they like and don't like, you'll more easily be able to speak to them in a way that they will relate to.
Think about it, this is how Apple knows what to say to motivate its target customers to queue up outside its stores before a new product release, while the rest of us gape and exclaim, "You paid how much for a phone?!"
2. Develop your brand voice
Once you know who your brand is trying to speak to, it's time to look inwardly at yourself.
How do you want others to see you?
What do you want people to think when they hear your name?
You can dictate much of this by developing your unique brand voice. Just as finding your writer's voice can take time and practice and be difficult to even identify at first, it will take time to establish a consistent brand voice.
This is the tone you use in your blogs and across social media – are you the witty one, the wise one or the whimsical one? Or even something that doesn't begin with 'w'?
You get the idea. If you generally post inspiring and motivational content, it would be 'off-brand' to suddenly post a rant filled with colourful language or to talk about a topic that has nothing to do with any of the things people follow you for.
To develop your voice, think about your values, what's important to you and what you want to represent.
3. Figure out your USP
Knowing your USP, or unique selling point, is essential if you want to get across to readers why they should buy your books. How are you different? If you're a romance author, what makes you different to all the other romance authors? There are conventions to follow of course when it comes to genre writing and cover design, but beyond that, what makes you stand out?
Do you know why people read your books?
Is it the quality of the writing, your strong characters or your brilliant pacing?
What are your unique strengths?
If you find it difficult to know what counts as a strength, try thinking about what you love about other authors. Do you share any of those qualities?
4. Set some expectations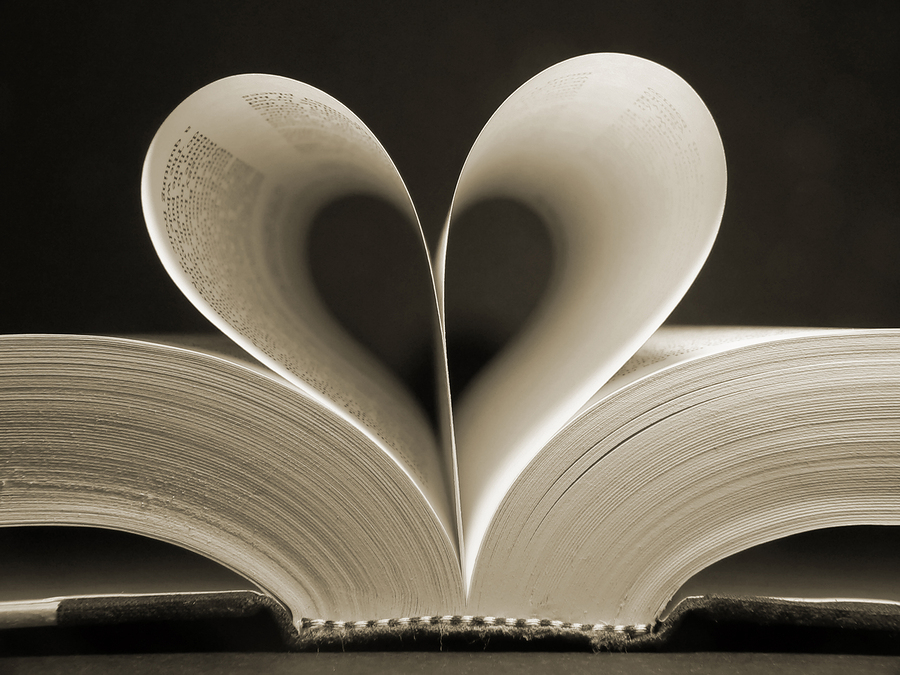 The aim of your brand is to tell your readers what they can expect from you. When you are consistent it helps people to get to know, like and trust you, which is essential when growing an author platform.
Expectations can include the genre you write in, or if you like to hop around, make that clear.
It could be the length of your writing, how often you will blog or send emails.
You should always aim to be known for high quality – books formatted correctly and free from typos and with a great cover, for example.
5. Know what you're branding
The key is to brand you, not your book. This is particularly important to remember if you are writing your first book, as it can be easy to make everything about your baby. But if you plan to have a long author career, there will be more books and it will no longer make sense to have a website named after your first book.
Decide instead whether you will use your own name for your website and social media, or something that represents you. Joanna Penn, for example, uses J.F. Penn for her author website and The Creative Penn for this information site for writers.
Your brand doesn't have to be who you are in real life, it can be a persona. Just be sure you can stick with it, as consistency is key – an authentic brand is one where the brand values are reflected in everything you do and say.
If you try to be something you're not it will be much harder to stay consistent and your brand may suffer. An example of a brand successfully using a persona is James Chartrand of Men with Pens, who is, in fact, a woman.
6. Choose a look
This is the part that most people think of when they think about brand. It's the colour palette, graphics and visual cues, photos and typeface. Yes, it's also the logo!
When choosing a look for your brand there's no need to be fancy or to pay an expert, just remember to be consistent.
Choose fonts and colours that support your brand voice and message. If you're a horror author, for example, you may consider dark colours for your website.
The look that you choose for your brand is important, but the decisions will be much easier and you are far less likely to get them wrong, if you first think about who you are, what you represent and the message you want to get across, as well as who your readers are.
Your favourite colour may be duck egg blue, but if you're a thriller author, it may not be the right shade to slather everywhere.
7. Apply your brand everywhere
If you've read this far you'll know that your brand isn't just a logo and colours for your website. Your brand is made up of everything you do and say, so you should consciously implement it everywhere – your social channels, promotional bookmarks or business cards, even your email signature.
Remember it's not simply about the look, but also what you say and how you say it. So certainly come up with a branded Twitter header, for example, but ensure your tweets are also 'on brand'.
Bonus download
Now you know what a brand is and what you need to consider to get started with yours. But knowing and doing are two very different things.
It's important that you take some time to really think about your brand – who you're trying to reach, what you want to say to them and how you're going to say it, and what you want them to think of you as a result.
To get you started I have put together a worksheet to help you define your brand. Work through the questions to get a deeper sense of who you are as an author and who your readers are, then use this new-found knowledge to make better-informed decisions about your brand.
Do you consider your author name to be a brand? How can you turn it into one? Please leave your thoughts below and join the conversation.
Belinda Griffin is a book marketing coach helping indie authors achieve greater book exposure and sales without experiencing overwhelm or burn out. A former journalist, content marketer and freelance writer, Belinda now runs SmartAuthorsLab where she helps self-published authors learn about book marketing, build their author platforms and make their books more visible, so readers can find them, buy them and read them.
Grab her FREE guide Are you making these 10 book marketing mistakes to check your book marketing is on track. Follow her on Twitter @SmartAuthors.