Podcast: Download (Duration: 1:10:14 — 56.3MB)
Subscribe: Apple Podcasts | Google Podcasts | Spotify | Stitcher | TuneIn | RSS | More
Is the author platform still a necessity in an age of paid advertising? What has changed in the last few years of publishing? I discuss these questions and more with Dan Blank in today's show.
In the intro, I discuss some of the publishing talk coming out of Book Expo, Amazon's new smartphone aimed at the emerging markets and the 1 billion internet users coming online in the next few years, the Internet Trends report that India is the next big tech market, with 80% of internet traffic coming from mobile … and how you can make sure you're ready for this market.
I also mention the new podcast, The 21st Century Creative which featured Steven Pressfield this week, and my upcoming free webinar with Nick Stephenson automating your author marketing – click here for more details.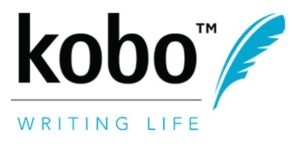 This podcast is sponsored by Kobo Writing Life, which helps authors self-publish and reach readers in global markets through the Kobo eco-system. You can also subscribe to the Kobo Writing Life podcast for interviews with successful indie authors.
Dan Blank is an author, professional speaker, and consultant to the publishing industry. He also teaches authors how to grow their platform and target readers through his blog, books, and courses. His latest book is Be the Gateway: A Practical Guide to Sharing Your Creative Work and Engaging an Audience.
You can listen above or on iTunes or Stitcher or watch the video here, read the notes and links below. Here are the highlights and full transcript below.
Show Notes
The changes Dan has observed in self-publishing, including accessibility to better tools
The biggest challenge for author-entrepreneurs
Alternatives to 'platform' that connect authors with readers
Creating experiences, not content
On whether there's a shift back toward print books
You can find Dan Blank at wegrowmedia.com and on Twitter @DanBlank