Podcast: Download (Duration: 1:19:19 — 64.3MB)
Subscribe: Google Podcasts | Spotify | TuneIn | RSS | More
On 3 December 2008, I posted my first article on this site!
It's my 10 year anniversary of starting an online business as a writer, and in this show, I reflect on the changes in the publishing industry, lessons learned, and the way forward.
This podcast is sponsored by Kobo Writing Life, which helps authors self-publish and reach readers in global markets through the Kobo eco-system. You can also subscribe to the Kobo Writing Life podcast for interviews with successful indie authors.
Joanna Penn (yes, it's me on my own today!) is an award-nominated, New York Times and USA Today bestselling author of thrillers under J.F.Penn and also writes non-fiction for authors. She's also a podcaster and an award-winning creative entrepreneur. Her site, TheCreativePenn.com has been voted in the Top 100 sites for writers by Writer's Digest.
You can listen above or on iTunes or your favorite podcast app, read the notes and links below. Here are the highlights and full transcript below.
Show Notes
Backstory: How I started writing and publishing
What are some of the big changes in publishing over the last 10 years?
The stigma of self-publishing has (almost) gone away
Why indie authors are part of the Maker movement
Some of my biggest mistakes in publishing
6 lessons learned and questions for your author journey
What about the next 10 years? What will I be doing in 2028?
If you want to join me on the journey ahead, sign up for the Author Blueprint so you're on my email list, and subscribe to the podcast for inspiration and education every Monday.
10 Years Of The Creative Penn
On 3 December 2008, I posted my first article on TheCreativePenn.com: Publishing 2.0 is an incredible opportunity for authors and book lovers. Here's an excerpt:
***
I am writing this blog as a passionate lover of books, and as a recent author.
I love books and browse bookshops for hours, I buy online several times a week and read obsessively whenever I can. I am not anti the physical book at all.
However, I am excited about the possibilities for authors in the "new" publishing world.
Traditional publishers, agents and literary critics are no longer in the way of people who want to get their words out there. There is no barrier to entry into the market of being an author anymore. I can get my book on Amazon.com for very little money, and when ordered, it is printed-on-demand. I hold no stock, but my words are out there. I am my own publisher and my book is available for sale globally.
Traditional publishing is changing in the face of new technologies and developments in the book world. The last few months have seen massive layoffs in the publishing industry, the first Espresso Book Machine has started print-on-demand at Angus and Robertson here in Australia, the Kindle is one of Oprah's favourite things, and sales of e-books are on the rise.
These are all positive signs for authors and readers of all kinds. The future is now, and having your book out there is accessible to all!
This blog will be focussed on self-publishing, print-on-demand, internet sales and marketing and new technologies in the publishing arena.
***
In one way, nothing has changed at all. Those words are just as true as when I wrote them 10 years ago. But first, let's rewind a little.
Backstory: How I started writing and self-publishing
First, some history in case you don't know my story. You can find my Timeline here, but here's a little recap.
Mid 1990's, I did a Masters in Theology at Mansfield College, University of Oxford and in 1997, I joined Accenture out of college, becoming a management consultant.
I ended up specializing in SAP software, specifically banking and accounts payable, and I had fun with the millennium bug in Europe for a few years.
In 2000, I resigned and went travelling to Australia, then New Zealand and ended up staying down under and got my NZ citizenship.
I had a lot more fun and traveled, worked hard, got married, got divorced (!), and in that time I tried a number of different businesses that failed for different reasons – a scuba diving company, an online travel itinerary service, property investment. (More detail in my book, Career Change).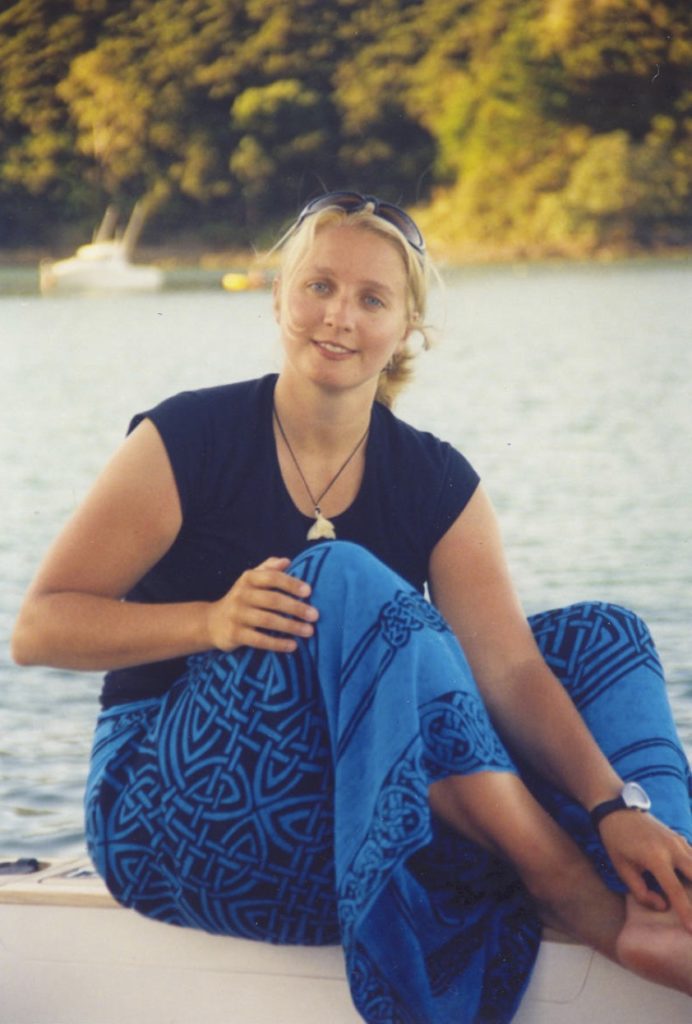 I even did another degree in psychology and looked at re-training as a clinical psychologist. But I kept going back to consulting to pay for those experiments, all the while trying to discover what I really wanted to do with my life.
Through all this time, I read a lot and wrote my journals. I also wrote for my day job, but those were technical specs and business documents, all killing my creativity. I actually reached the point where I did not believe I could ever be creative. That was for other people, not me,
In 2006, I met my (now) husband and followed him to Brisbane, Australia where I started once again back into consulting. But this time, I was determined to change my life.
I started reading a lot of self-help books and a few books, in particular, helped me at that time. The Success Principles by Jack Canfield, The Last Lecture by Randy Pausch, The Four-Hour Work Week by Tim Ferriss, and Crush It! by Gary Vaynerchuk. I also listened to a lot of audios from Tony Robbins and other self-help stuff.
I wrote down the affirmation, "I am creative. I am an author," and I started writing my first book – a self-help book about finding work you loved that I later updated and re-branded as Career Change.
My hope was that by writing it I would help other people, but also figure out what the hell I wanted to do with my life.
I finished that first book in early 2008 and after discovering how long traditional publishing would take, I self-published it. I printed 2000 copies and had them delivered to our house.
I love this picture because I am super proud of my book, and it is about two days before I realised that I had no way to sell them!
But that realisation led me to learn about marketing. I did the whole PR and local marketing thing, getting onto prime time TV, radio shows as well as local and national papers in Australia, but the books weren't selling.
I started speaking and learned how to build a speaking business, as well as building a blog. I learned internet marketing from Yaro Starak – you can get his (updated) Blog Profits Blueprint here – and I still use his principles of online business today.
I started TheCreativePenn in December 2008, just as digital publishing technology started to take off. I started my podcast in March 2009 and continued to blog, podcast, do videos on YouTube, and use Twitter as well as connect with a growing indie community online.
I did NaNoWriMo in 2009 and started writing my first novel, which eventually became Pentecost in 2011.
[I re-published and rebranded as Stone of Fire in 2015, and now there are 10 books in the ARKANE thriller series.]
I continued to write books, podcast, blog, and connect with authors and readers through social media and in-person events.
In 2010, I decided that I wanted to finally change the direction of my life. My wonderful husband, Jonathan, was supportive, so we sold our house and our investments and down-sized, as I continued to work on the author business.
In mid-2011, we moved back to London and in September 2011, I quit my job to become a full-time author-entrepreneur. I had multiple streams of income by that stage – speaking, affiliate income and course sales, as well as book sales.
In 2015, we hit six-figures, and my husband left his job to join the business.
So as we speak right now, in December 2018, it's been 10 years of The Creative Penn website, but 12 years since I started writing seriously for publication. It feels like a lifetime ago – and also, no time at all!
I could not have the business I do today without the technology that underpins everything I do.
What are some of the big technology changes in the last 10 years?
So many things have changed in 10 years, but here are some of the key moments that have made it possible for authors to make a living online.
It's important not to take these changes for granted, even though they have both positive and negative effects. It drives me nuts when people say it was easier when I got started, but remember when I started out, we had none of this!
2007 – iPhone and Kindle launched in the US.

Reading the 1st Kindle in my hammock in Australia, 2009

Print on demand was available through Createspace, Lulu and other platforms but that was the main option for getting books out into the world (unless you had a traditional publishing deal).

2009 – International Kindle launched. Plus, international authors could publish direct on KDP (as it was only open to US authors originally)
2009 – Kobo launched.

2009 – B&N Nook launched. They shut down their international store in July 2015, leaving only US and UK, then shut down UK in 2016, handing customers over to supermarket chain, Sainsbury's, who soon afterwards left the ebook market and handed over to Kobo.

2010 – iBooks launched. Renamed Apple Books in 2018
2011 – Borders went bankrupt. Time magazine said that it was because it was too late to the web, too late to ebooks, it has too many stores, too much debt and and over-invested in music sales through CDs at a time when music was going digital.

With Orna Ross who I met on Twitter years before we met in person

2012 – Launch of the Alliance of Independent Authors, representing a shift in authors being proud to say they're indie and a recognition that we are stronger together. If you're feeling lonely as an author, come join ALLi or one of the other groups online.

2013 – ACX announced services to authors and in 2014, to UK authors and continues to open up slowly to other countries. Now there are multiple services available to help like Findaway Voices and Author's Republic.
2013 – Ingram Spark launches, previously authors could use Lightning Source, but it was more for publishers. Now indie authors can do all kinds of print sizes, paperback, hardback, large print.
2014 – Kindle Unlimited launched in the US and UK – a pro and a con for indies. Rise and rise of the subscription model.
2015 – Podcasting went mainstream with Serial. Crowdfunding went mainstream through sites like Kickstarter, and subscription services like Patreon emerged, enabling creators to be paid regularly by fans and create a new economy based on supporters. Thanks to all my patrons of The Creative Penn Podcast – you are amazing!During this period, publishing technology changed but marketing changed as well. Email marketing, online advertising and social media marketing tools have made reaching readers, other authors, journalists etc possible for individuals, rather than just huge companies with massive budgets.
This shift in marketing has marked the next transition for authors.
2016 – Facebook changed organic reach to 'pay to play'

2018 – Amazon changes a lot of things which we still haven't quite figured out but overall, it also looks like a 'pay to play' move – also-bought changes [

David Gaughran

], category changes, new country-specific reporting and splitting sales by new country stores [

The Digital Reader

],

Mark Dawson with Joanna Penn, London Book Fair 2018

international readers not being able to buy from .com store [David Gaughran]. Plus, Amazon's ambitious drive into digital advertising [The Economist], and the rise of the 'pay to play' market with Amazon Advertising. [Self-Publishing Formula Podcast episode 146].
The stigma of self-publishing has (almost) gone away
We used to discuss the stigma of self-publishing all the time, and now it has pretty much gone away in the developed digital markets of USA, UK, Australia and Canada.
Of course, they are still pockets where indie authors are not welcome, but in the main, we are joining traditionally published authors on panels, speaking at conferences, being interviewed on blogs, podcasts and even traditional media, as well as selling just as many – or even more – books.
Traditionally published authors ask us questions at events or by email about going indie, and more authors are going hybrid with projects as it becomes more challenging to make an income in the trad pub world as a mid-list author.
Indie authors are part of the Maker movement
The growing significance of online community and creation was recognised by Time Magazine in 2006, when the Person of the Year was You. "Yes, you. You control the Information Age. Welcome to your world."
I remember hearing this idea in more detail from Clay Shirky in his book, Here Comes Everybody (2009). People want to create and they want to come together in groups to support each other. The internet has enabled creativity without the control of gatekeepers.
Chris Anderson's book Makers: The New Industrial Revolution (2012) went into how the internet had democratised publishing, broadcasting and communications, and how that maker spirit was now moving into the world of physical things.
As more people make, the understanding of what it means to be a Maker permeates the way we shop.
You can see this shift from big brands to artisan products, big supermarkets to farmer's markets, local produce, customers preferring to support local business and independent creators, not large corporations. Perhaps that is also part of the death of the high street big brands with customers preferring to buy online or from local, more individual stores with personality.
This is why I continue to believe that everyone in the world should write and publish a book, because we are a self-sustaining eco-system as creatives and authors.
Everyone who writes a book buys more books that they will ever write. This abundance mentality keeps us happy, too!
Some of my biggest mistakes
Mistakes are a learning opportunity, so I don't see these as negative, just a call to action!
(a) Printing 2000 books without knowing how to sell them
Most of those books went into the landfill. But the money wasn't wasted.
This mistake led me to embrace ebooks as soon as I could and learn about selling into the US when I lived in Australia, which led to me blogging about self-publishing before it went mainstream, which has led to where I am today.
(b) Spending money on short-cut marketing in the early days
Like many new authors, I thought that I could short-cut the book sales and marketing process by paying someone else. I paid for a press release service, an anthology with a big name which was just a gimmick, a Kirkus review, a service that said they would link my book with high selling books on the Amazon store in the US.
Again, the money wasn't wasted, because those failures led me into blogging, podcasting and building an online business that fuelled my lifestyle change.
Those are some mistakes, but what have I done well that could help you?
What are some of my tips if you want to build a sustainable long-term business based on your writing?
(1) Treat your writing career as a business
The Creative Penn was always a business, never a hobby.  I was always serious about making money with my writing. I always intended to leave my day job.

Back in 2009, I made a one-page 'business plan' and stuck it on my wall. It pretty much represents the way I still make money.
Book sales

Course Sales

Affiliate Income

Speaking and live events – although I am doing fewer of those these days in order to free up more time to create
I wrote Business for Authors: How to be an Author Entrepreneur in 2014 as a way to codify my experience as an author coming from a business background.
There is fundamentally no difference between the things that any business needs – products, customers (who pay you), vendors (who you pay), sales, marketing, finance, and then employees, strategy and leadership.
I have always concentrated on running my business, as well as the creative side of writing. I enjoy both sides, and if you're serious about making a living with your writing, you need to do both well.
You need to invest in yourself, as well as your books, and yes, spend money to learn how to improve both.
Are you taking ownership of your writing career?
Are you an author or are you CEO of your own creative empire?
[Don't worry, there are stages on the journey! Check out the arc of an indie author to see where you are.]
(2) Develop multiple streams of income
I never intended to make money purely from book sales, and I still don't. Back in the Global Financial Crisis of 2008, I was one of several hundred people in my department who were laid off, losing the one income stream I had overnight.
I got another job quickly but I remember the loss of control I felt that day, the fear that I couldn't survive. I vowed to never rely on one company for all my income again and that has driven to me create a business with multiple streams of income, so if one fails, I won't have to go back to a day job.
(At this point, I am happily 'unemployable!')
Books sales are variable – by season, by genre trends, by format, by ability to market, by algorithm changes, by vendor, and so on. Jeff Bezos even recently announced that one day Amazon would fail and go bankrupt. [CNBC]
Are you dependent on one source of income? What if that fails? What other forms of income can you develop?
(3) Keep learning because change is the only constant
I'm a learning junkie which is a good thing because I have up-skilled into a career I don't have a degree or any paid job experience in.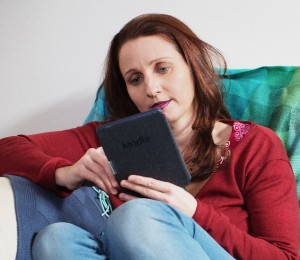 Over the last 12 years, I've read hundreds of books on writing craft as well as marketing, entrepreneurship and business, as well as doing courses online and in person. I paid for conferences well before I ever got invited to speak and I pay to learn more all the time.
I read books and scan blogs most days as well as monitoring Twitter for new developments. I listen to audiobooks to learn about the changes to come – my recommendations this year are 21 Lessons for the 21st Century by Yuval Noah Harari, and AI Super Powers by Dr Kai-fu Lee.
I continue to do paid courses – right now, I am doing a course on how to use Instagram, two separate courses on podcasting (because things have changed since I started), a Masterclass on craft with Dan Brown, and a course on how to write sales pages as I am still not great at that. I am also having professional coaching to improve my fiction narration and storytelling skills.
I embrace 'beginner's mind,' and try to learn new things all the time. I know sometimes it gets overwhelming but the pace of change is not slowing down. You need to embrace change and love learning to thrive in this fast-paced environment.
How can you schedule learning time to keep improving? Can you embrace beginner's mind?
(4) Use scalable technology and don't mess with it too much
I worked in software implementation for 13 years and one of the best lessons I learned was to buy the best-of-breed technology and don't mess with it. If you start changing code and design from the out of the box solution, you will have to pay more for upgrades, things will break and generally, it will be an expensive pain in the ass.
I built TheCreativePenn.com on WordPress back in 2008. I started out with a free theme before moving to StudioPress themes – and I have essentially used it out of the box since then. I have only spent a few hundred dollars on design and maintenance over 10 years, whereas I know small business owners and other authors who have spent many thousands for the same effect.
I've always paid for hosting, so I own my site, rather than relying on a free platform that could disappear or change the rules. When I started out and didn't have much traffic, I used a number of different cheap hosting solutions. I currently recommend Bluehost as it is so easy to set up if you're just getting started, but there are lots of options and at the low end, most of them have similar offerings.
[ Check out my tutorial on building your own site with WordPress as well as how to set up the Author Pro theme. ]
As The Creative Penn grew to over 300,000 uniques per month, the cheaper hosting services weren't enough. It now sits near 700,000 uniques a month. So, I moved to WPEngine, which is fantastic premium hosting and much more stable for a bigger site.
Do you use and understand scalable technology like WordPress? Have you built your online business on a platform that can last and that you own?
[If you have a free site right now, make sure you back it up!]
(5) Decide what you want and make decisions based on your values
There is so much you could spend your time on in every area of life, so you need a decision framework.
What do you want to achieve? What is your definition of success?
Those questions will drive how you write, how you publish, and how you market your book. For example, someone who wants to win a prestigious literary prize will do things quite differently to the person who wants to make six figures a year from their writing.
I knew I wanted to do this as a career and a lifestyle, so the income goals were always more important to me than the ego goals of prizes and validation (although those would be nice too!).
I measure my life by what I create, so that underpins what I want to spend my time on. I write books, and I also create opportunities and value for other writers through my podcast, blog, courses and speaking. The majority of my time is spent doing activities that fit into those categories.
My number one value is freedom, and that still drives the way I run my business and live my life.
I want to spend my life reading, writing, and traveling, and I need a good income to do those things comfortably, so my business is designed to drive that lifestyle. I do not aspire to run a publishing company that works with other authors.
I want to be free to write what I want to write and spend my time doing what I love.
It's also the reason why:
I run the business from my laptop. We have no physical premises, so we are location-independent.

We have no employees (except me and my husband, both Directors and employees). We only work with freelancers. I never want to have to manage people, only my own creative projects.

I use print-on-demand and digital products so I never have to warehouse, ship or deal with physical goods.

What do you want? What is your definition of success?
What is your number one value? How are you shaping your author business around that? What decisions do you need to make?
What about the next 10 years?
So, what am I going to be doing in 2028?
I measure my life by what I create, so I will definitely have written more books – both fiction and non-fiction. I'm aiming to have 100+ books under my name by 2028.
I will still be writing, reading, travelling and learning new things. Those underlying goals won't change, but I'm sure the various technologies I use will change along the way.
Instead of making any more specific predictions, I will point to some resources and what they think is happening, plus some possibilities.
A future of abundance
Peter Diamandis is one of my go-to resources when it comes to futurist topics. I listen to his podcast, Exponential Wisdom, with Dan Sullivan, and they are two of the most positive people about the coming changes. Peter is the founder of X-Prize, as well as Singularity University, Human Longevity Inc with Craig Venter, who sequenced the first human genome, as well as space technologies and asteroid mining.
Peter talks about Six Ds of Exponential technologies: digitization, deception, disruption, demonetization, dematerialization, and democratization. You can also read more about them in his book with Steven Kotler, Bold: How to go big, create wealth, and impact the world. There are more up-to-date articles on Singularity Hub, which I highly recommend if you are into futurist stuff as I am.
We've seen this path in publishing with the rise of ebooks and streaming audiobooks, as well as print-on-demand, online book sales, and democratisation through self-publishing.
Peter has been writing recently about the spatial web and augmented technologies, as well as the Internet of Things and the growth of AI and big data. "With the rise of online-merge-offline (OMO) environments, two-dimensional screens will no longer serve as our exclusive portal to the World Wide Web. Instead, Virtual and Augmented Reality eyewear will allow us to interface with a digitally mapped world, richly layered with visual data."
How might this play out for authors and publishing in the next 10 years?

Instead of selling in flat online bookstores, we will sell in virtual or augmented environments e.g. I could make my own virtual bookstore that you can browse within your VR environment (as I suggested in this article on TheFutureBook back in 2015). I could also add my books into
the physical environment with AR.
Imagine walking around Bath, England. You might reach The Circus, a beautiful circular Georgian terrace built on the same specifications of Stonehenge, with Druidic and Masonic images carved into it. As you look around, my book, Map of Shadows, pops up into your AR field of view with a description of what happens there as the book opens.

Teaching and speaking will be within VR e.g. I will be able to do my podcast in VR and you'll be able to join me, perhaps in a community like High Fidelity. I'll be able to do a keynote from a VR studio without having to travel to conferences. We'll be able to do book launches and events in cool settings e.g. the catacombs of Paris.

New product types will become available e.g. my London crime thrillers are based in London, and I'd love to produce an AR tour where I can walk (virtually) next to you explaining the history of London as we walk along Southbank together.

The rise of micro-payments, mobile-first, and blockchain-enabled technologies will mean authors can be paid for much more than just book sales and borrows. There will be more opportunities for fan-supported work, so more authors can make a sustainable living.
The rise of AI
If you want to know more about where this is going, check out The Inevitable by Kevin Kelly, and also AI Super Powers by Dr Kai-Fu Lee.
Yes, there will undoubtedly be societal shifts that will be difficult, but as Amber Rae discussed in our interview, I'm choosing wonder over worry.
As ever, my glass is half-full and my job is to inspire you with possibility 🙂
We will create in the 'centaur' model, where AI + human together are able to achieve more than just AI or just human alone. For example, an AI research assistant will be able to scan the ever-growing web for things I might find interesting to write about in my thrillers. I have one of these at my ARKANE secret agency where you can browse virtual libraries and I love it so much, I want it now!

The explosion of content and data will mean that intelligent discovery engines will emerge to help readers find books they want, and the 'brute force' method of inputting limited keywords and categories will go away. Discoverability will be about finding something to match the emotion you want to feel, or the question you want answered.

AI translation will mean we'll be able to read in other languages, and AR tech will enable us to understand each other more when we travel. AI translation will totally disrupt the publishing foreign rights model.

Jobs will change, universal income is likely, and people will do more rewarding work. They will want to create more, and many more people will write books (as well as make music and art). There will be a creative boom, leading to an exciting renaissance in reading and writing.
To round this all up, the last ten years have seen a huge disruption in publishing but I think there is a lot more to come.
You ain't seen nothing yet!
My plan is to keep writing books I love and measure my life by what I create, as well as riding the wave of change by staying nimble and learning as I go.
I hope to continue sharing my journey here and I hope you'll join me as we step into another exciting ten years ahead!
Please do leave your comments and questions below. I'd love to hear what you think, and what you think the biggest shifts have been in the last 10 years, and your thoughts on the next 10.