Writing a book is a process and it can be broken down into parts.
There's the idea gathering and then creative outpouring of the first draft when you can banish critical voice.
But then the editing begins, and the first step is self-editing, a crucial part of the process that will also help you save time and money with a professional edit in the next round.
Today's article is from Tania at New York Book Editors, who provide professional editing for independent authors.
Learning how to edit your own work is a critical skill for any writer.
Even if you're going to be working with a professional editor down the line, it's always a good idea to take a crack at it on your own first. That way, you ensure your editor is helping you with problems you couldn't have fixed yourself. You'll learn more from their edit this way – and it will save both of you from wasting your time.
But what is a self-edit?
It isn't simply a proofread, though cleaning up your prose and checking for errors can be a critical final step. You, on your own, have the ability to find and address a whole host of narrative and stylistic problems. So if you've just finished your first draft and are wondering what kind of work it might need, here's a list of things you can check for:
(1) Are the style and tone of your book consistent, and more broadly, do you know what genre you're writing in?
Of course, your manuscript might not fit neatly into one genre. But having a sense of what your book is can help you figure out what kind of reaction you want to elicit in the reader, and by extension, whether or not your writing is achieving that goal.
For example, if you're primary goal is to build a taut and thrilling mystery, throwing in too many comedic digressions could easily deflate tension and kill the suspense. A little bit of dark humor is a detective novel staple, but save the loose, zany passages for a humor-based project.
(2) Are there gaping holes in your plot?
Carefully planning out your story before you write can help prevent this, but as we know, not everything always goes according to outline. A potential way to search for gaps in logic, contradictions, or other narrative blips after writing is to retroactively outline your story.
Make a list of exactly what you've got on the page, without adding in any explanations or other connective tissue that isn't present in the manuscript. Then read your outline carefully and make sure everything adds up.
(3) Are all your characters people, rather than plot devices?
A common problem with beginning writers is that they throw in characters – especially minor characters – who exist solely to steer the protagonist in a particular direction. They might not have a personality or they may behave inconsistently.
Watch out for characters who appear at a train station in Connecticut to have an argument with your protagonist, even though they live in New York City. Make sure that you, the author, understand why each character is doing everything they do, and think about whether the sort of person who did X on page 13 would also do Y on page 50.
Every person in your story needs their own goals, desires, and problems to contend with, even if those issues are not explained to the reader directly in the text. Because trust me, if your characters are a blank in your mind, they'll read as hollow on the page.
(4) Do you have a lot of "dead" dialogue that's bogging down your scenes?
It's said that good dialogue is always "authentic," but this is a bit of a fallacy – good dialogue mimics the way people talk, but is usually more streamlined. All the "ummmm" and "you know" and "hi, how are you?" junk that fills normal conversation often sounds incredibly awkward and plodding on the page, because it doesn't do anything. It doesn't move the conversation forward, or give us a sense of character, or impart information. So unless you are trying to write awkward dialogue – because, for example, you want to illustrate that two characters have nothing to say to each other – start crossing out all those tiny bumblings and exchanges.
Pay particular attention to the beginning of a conversation; people often spend a fair amount of time making innocuous chit-chat before they launch into the real substance of their discussion. And while this is all well and good in life, it can be murderously boring to read in a book!
(5) Are you doing too much writerly "throat clearing"?
This is a very natural part of the thought process involved in writing – you're not always sure what you want to say, or how to say it, so you just start putting words on paper until you hit on the right thing. But afterwards, all of that thought-junk has got to go – it slows down the pace of your story, dilutes the intensity of your writing, and is often boring to read.
The same holds true for scenes. You may feel the need to lay out everything that happens from the moment a character walks into a room, because this gets you into the mindset and rhythm of the events you're depicting. But the important stuff may not actually happen until that character has been in that room for five minutes. So when you revise, think about what the reader actually needs to see, hear, and know, and cut what isn't needed to get us there.
(6) Does your writing feel natural and smooth to read?
Flow and rhythm are incredibly important to the way that humans process language, to the point where awkward language use will make your writing difficult for your reader to understand. Read your text out loud – if you find yourself stumbling over a particular phrase or passage, you know something is wrong.
(7) Did you write too much?
One of the biggest mistakes writers make is that they simply write too much: too many words, phrases, sentences, and even paragraphs – especially when it comes to description. Writers will describe an object in three different ways when finding one – the right one – is infinitely better. Or they'll explain things that are clearly implied by action and dialogue:
"Ann strode into the office and slammed the door behind her. She was angry. My assistant got up to leave. "Stay right there," said Ann in a menacing tone."
She was angry and her menacing tone aren't necessary. The reader will know she's angry.
The main difference between beginning writers and experienced ones isn't that experienced ones are immune from this problem. It's that they've mastered the process of going back through their prose and cutting the superfluous or redundant bits.
When you reread your work, consider whether any descriptions, actions, or dialogue are simply reinforcing each other. Then select the more interesting or telling way of saying the same thing.
Most of these points cover large issues and take time to fix, but don't be discouraged.
Simply being aware of some of the problems, recognizing them in your own work, and fixing as many as you can, will improve your manuscript significantly.
It takes a lot of practice in self-editing to get to the stage where you know instantly when something is off – and you understand how to fix it.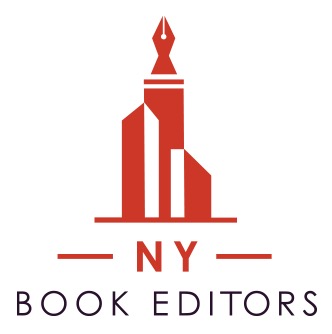 Every step you take in that direction will make self-editing a little easier in the long run. (Although it will never be a walk in the park!)
If you need professional editing help, check out New York Book Editors for manuscript critique, comprehensive edits, copyediting or ghostwriting.
Do you have any tips, techniques, or questions to share about self-editing? Leave them in the comments below.